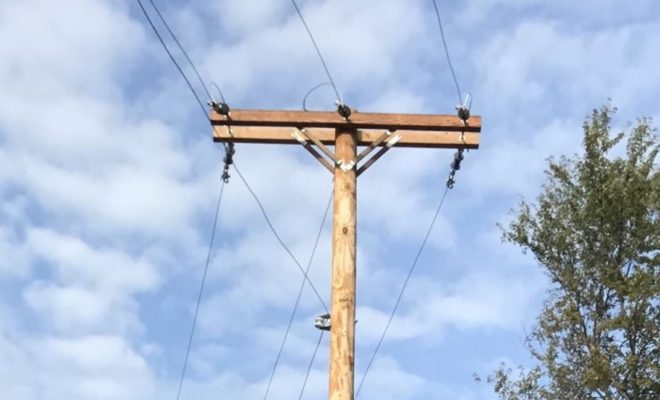 © In the photo: United States wood utility poles
Georgia Treater Makes Move to Ultrapole NXT
By /
Viance (Charlotte NC) concluded an agreement with A Meredith Schneider Co., and William C. Meredith Co. (East Point GA) to produce and distribute UltraPole NXT poles treated with DCOI to various U.S. markets.
Scott Schneider, president of the Meredith companies, said, "As penta is exiting the market, we approached finding a replacement preservative as perhaps the most important decision of our generation. After doing our research and learning about the benefits of DCOI, it was the obvious choice for our company."
They will use southern yellow pine poles.
Viance introduced UltraPole NXT in 2018. It served as an environment-friendly option to penta for wood utility poles.
"Many of our customers specify and choose to buy our product because the environmental and performance benefits attributable to the steam conditioning process that we have utilized for nearly 100 years. Combining our proven process with complementary benefits related to the UltraPole NXT DCOI preservative is going to be a winning formula for our company and will certainly be valued by our customer base," Scott Schneider continued.