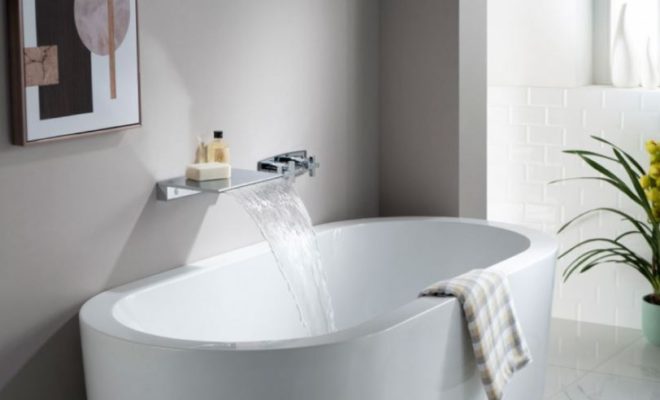 © Photo from Isenberg / isenbergfaucets.com
Isenberg Design Lab Makes Waterfall-Style Tub Fillers
By /
Isenberg launched a new series of high-volume waterfall tub fillers which they will include to their modern-style Cascade Collection.
This features a slim, shelf-style design in wall- or deck-mount configuration.
The filler's shape allows it to stream "arched panels" of water into the adjoining tub.
It also operates at a high flow rate that enables it to fill tubs fast.
The wall-mounted edition uses solid brass for durability and longevity.
It comes in two sizes: CFB.2250, which features a 5.5-inch spout projection, and CFB.2350, which features an 8-inch spout projection.
Both provide flow rates between 10 and 11 gallons an hour.
The deck-mounted version uses stainless steel material and comes with a 6.1-inch spout reach and has a flow rate of 10 gallons a minute.
All of these products come in a selection of 24 finishes, which include:
brushed nickel
chrome
matte gold
blue platinum
distressed black
deep red
Each of these feature 1/2-inch NPT connectors for ready installation.
Users can use it as a showerhead or bath sink faucet.