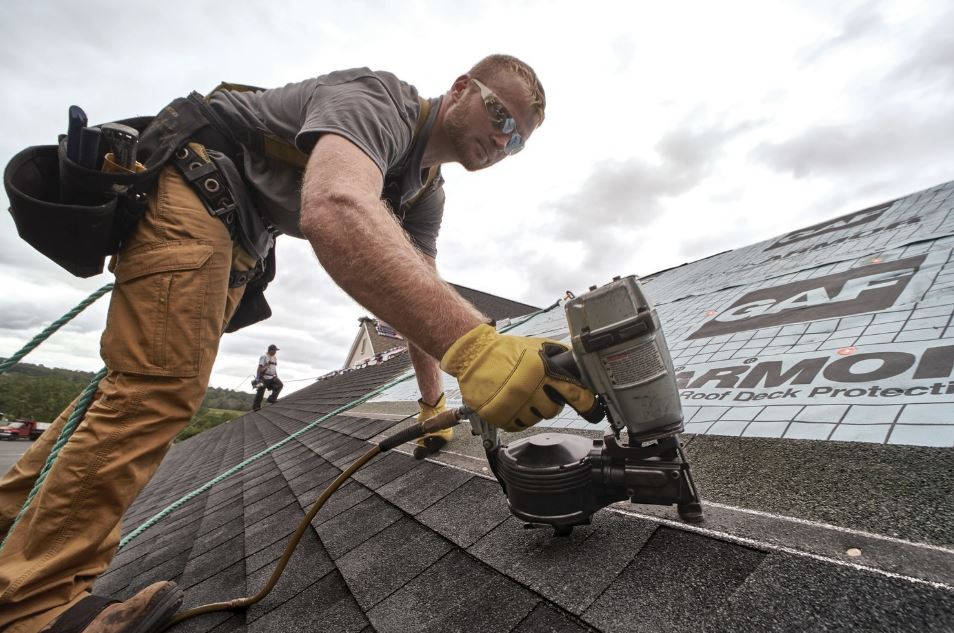 © Photo by GAF / gaf.com
GAF Showcases Wind-Resistant Timberline HDZ Shingles
By /
This product makes an asphalt-to-asphalt strong bond for durable and reliable results.
GAF has announced a new series of Timberline shingles, Timberline HDZ. This integrates the company's LayerLock technology which fuses the shingles' bonds.
The shingles create a seal when combined with GAF's DuraGrip sealant. This combines with the dual-phase shingle-to-shingle seal and an asphalt-to-asphalt monolithic bond.
Additionally, the new StrikeZone nailing area is several times larger than the nailing area of Timberline HD shingles.
This, in turn, improves nailing accuracy to approximately 99.9%. it also makes nail fastening 30% faster when a user installs it.
"Roofing contractors have been asking for new ways to help accelerate and grow their business, and we're excited to introduce technology that can make their jobs faster and easier with Timberline HDZ shingles," says Jim Schnepper, President of GAF.
"This represents some of the most exciting innovation in the roofing industry today, backed by the quality and reliability homeowners have trusted for more than 130 years with GAF," Schnepper continues.
The new shingle line will go with the company's WindProven, the latter is a limited wind warranty for shingles that have no wind speed limit.
Contractors have the option to market this feature with any GAF shingles that come with LayerLock and some GAF roofing accessories.