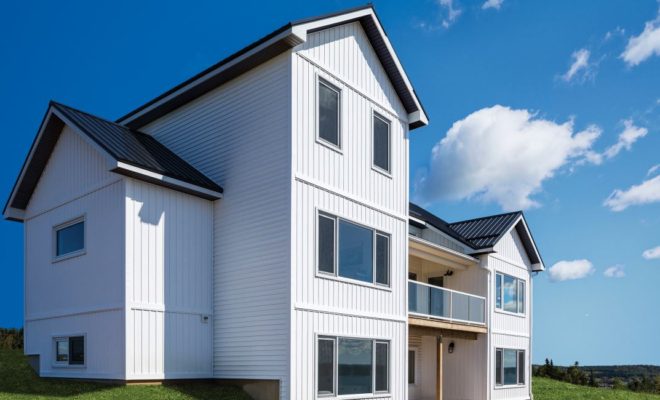 © Photo by Royal Building Products / Royalbuildingproducts.com
Royal Building Products Launches New Black Soffits
By /
Royal Building Products now has a new black soffit option for its Exterior Portfolio and Royal vinyl collections.
These come in a brush, matte, or low-gloss woodgrain finish.
The company cites that the new color option creates "a distinctive accent" when a customer uses it in eaves, porch ceilings or overhangs.
The soffits are made to act as a shield roof for rafters, it can also ventilate attic spaces, and keeps pests away from houses.
The product requires little to no maintenance or extra paint job.
"To further differentiate their exteriors, builders and remodelers are seeking bold, contrasting accent colors. To meet the demand, we've added black soffits to our product lineup," says Steve Booz, vice president of marketing, Royal Building Products.
The Exterior Portfolio black soffits are available for the following:
T3 Hidden Vent
T3 Solid Soffit
T4 Fully Vented Soffit
T4 Solid Soffit
F-Channel
Universal J-Channel
Royal black soffits are available for the following:
T4 Vented Soffit
T4 Solid Soffit
D5 Vented Soffit
D5 Solid Soffit
Frieze Trim
5/8-inch J-Channel
"This on-trend color provides a finishing touch and works well with a variety of home and siding styles," continues Steve Booz.