CBS Bahamas – Architectural & Home Improvement Store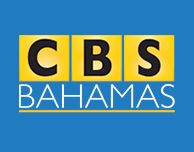 Commonwealth Building Supplies Ltd was formed in March 1973, by the (late) legendary building contractor Mr. Carl G Treco. CBS started out with six staff members and two major distributorships – Kawneer Architectural Aluminum Products and Steelcraft Hollow Metal Doors and Frames. Both are still represented by CBS some 47 years later.
In the late seventies, Carl's son John and his nephew Brent Burrows were given the opportunity to join the business. Today, they are both shareholders in the company and serve as President & Managing Director and General Manager & Vice President, respectively.
During the past 45 years CBS has seen tremendous growth, and is now the nation's leading supplier and installer of Architectural Building products in both the commercial and residential markets. CBS Bahamas is also the nation's largest Home Improvement retailer.
CBS Bahamas has expanded as both a retailer and contract supplier. Boasting a new 35,000sqft Home Center, CBS takes pride in offering a variety of specialized departments such as Lawn & Garden, Cleaning Supplies, Bath, Shower, & Spa Design, Housewares, Electrical, Kitchen & Bath Design, Plumbing, Windows & Doors, Aluminum & Glass Supplier, Tools, Hurricane Storm Shutters, etc.
Additionally, CBS is proud to represent new and exciting brands such as Kohler, Pratt & Lambert, En Pointe Cabinetry, and Mohawk; offering a wide selection of high-quality products to outfit your home or commercial building in all areas. We take pride in helping the Bahamas to #buildbeautiful.
Accessories
,
Adhesives
,
Air Conditioners
,
Air Quality Systems
,
Aluminum Windows
,
Appliances
,
Asphalt Roofing
,
Bath Cabinets
,
Bathroom
,
Bathroom Accessories
,
Blades
,
Boards
,
Building Material Store
,
Building Materials
,
Building Products
,
Cabinet
,
Caulks
,
Ceiling Tile
,
Composite Framing
,
Concrete Countertops
,
Concrete Flooring
,
Cooktops
,
Corded Drills and Drivers
,
Corded Hammers and Breakers
,
Corded Tools
,
Cordless Drills and Drivers
,
Cordless Fasteners
,
Cordless Finish Nailers
,
Cordless Saws
,
Cordless Tools
,
Cutting Tools
,
Decking, Site, & Landscaping
,
Decorative Glass & Glazing Materials
,
Door & Windows Hardware
,
Doors
,
Drywall and Performance Wallboards
,
Electric Heating
,
Electrical
,
Electrical & Lighting
,
Electricians Tools
,
Engineered Lumber
,
Engineered Siding
,
Exterior
,
Exterior Doors
,
Exterior Folding Glass
,
Exterior Wood
,
Exteriors
,
Fascia
,
Fasteners
,
Faucets
,
Fence & Railing
,
Fence Pickets
,
Fiber Cement Siding & Accessories
,
Fiberglass
,
Fiberglass Doors
,
Finishes & Surfaces
,
Fireplaces
,
Framing and Finish Hammers
,
French Doors
,
Furniture
,
Garage Cabinets
,
Garage Door Openers
,
Glass Flooring
,
Hand Drivers
,
Hand Saws
,
Hand Tools
,
Head Protection
,
Homes
,
Housewrap
,
HVAC
,
Insulation
,
Insulation & Infiltration Barriers
,
Interior Doors
,
Kitchen
,
Kitchen & Bath
,
Kitchen Cabinets
,
Ladders and Staging
,
Lattice Panels
,
Lighting Controls
,
Louvered
,
Marking and Chalk Lines
,
Masonry Products
,
Materials
,
MDF
,
Moulding
,
Outdoor Appliances
,
Outdoor Cabinets
,
Outdoor Power Blowers
,
Outdoor Power Equipment
,
Paint Additives
,
Paints & Stains
,
Patio
,
Patio Doors
,
Plumbing
,
Plywood
,
Pools
,
Power Conditioning
,
Power Tools
,
PVC Trim
,
Scissors
,
Screws
,
Sealers
,
Sheathing
,
Shower
,
Shower Systems/Showerheads
,
Siding
,
Specialties
,
Stains
,
Stains & Coatings
,
Stains/Varnishes
,
Steel
,
Stucco Siding & Accessories
,
Surfaces
,
Tapes
,
Tile Backers
,
Tile Countertops
,
Toolboxes
,
Tools
,
Vinyl