Sequoia Outdoor Supply – Pergola, Pavilion, & Arbor Kit Supplier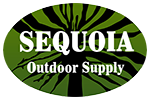 Sequoia Outdoor Supply is a retail and business to business seller of outdoor building products as well as pergola, pavilion, decking, and arbor kits offering design services for custom sized kit structures.
Most everything needed to complete an outdoor project including fencing, decking as well as patio covers by way of pavilion or pergola is available from Sequoia.
The team will help you with your design and take off of building materials needed to complete the project.
One on one customer service and high end materials is what they pride ourselves on.
Sequoia Outdoor Supply have also introduced other outdoor living products such as outdoor wooden and composite furniture other specialty products.