Fitch Lumber & Hardware – Carrboro, North Carolina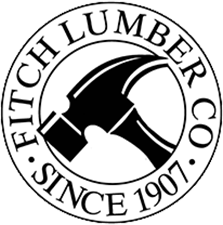 Beginning in 1907 in Mebane, N.C., Fitch Lumber Co. moved into Carrboro when rapid development occurred surrounding The University of North Carolina at Chapel Hill. Currently we provide framing and finish lumber, plywood, masonry products, millwork, windows and doors, roofing, insulation, specialty products and all sorts of miscellaneous hardware.
Fitch Lumber & Hardware has always provided excellent customer service that's truly second to none and has established great relationships with our vendors. We have continued to sell top quality products to contractors, remodelers and homeowners for more than a century.
Fitch Lumber & Hardware's products include: Lumber, Plywood & Sheathing, Engineered Wood, Roofing, Masonry & Foundations, Insulation & Drywall, Siding & Exterior Trim, Mouldings, Millwork & Columns, Doors, Windows, Decking & Railing, Flooring & Stair Parts, Tools, Fasteners & Metal Products, Locks, General Hardware, Paint, Stain & Caulk, Household Products, Electrical & Plumbing, Cleaning Products, Lawn & Garden, Wood Shop, Services, Lock & Key, Saw Blade Sharpening, and Delivery
Accessories
,
Acrylic Fiber-Cement Coatings
,
Adhesives
,
Bath Cabinets
,
Blades
,
Boards
,
Building Material Store
,
Building Materials
,
Building Products
,
Composite Decking
,
Concrete & Masonry
,
Concrete Flooring
,
Concrete Tools
,
Exteriors
,
Paneling
,
Panels
,
Plywood
,
Siding
,
Specialties
,
Structural
,
Structural Concrete & Masonry
,
Stucco Siding & Accessories
,
Timbers