WELL BILT Industries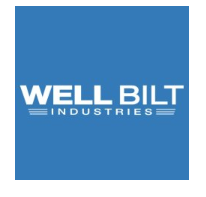 WELL BILT Industries has been a leader in the hangar door and operator industry for nearly 40 years! We have grown over the years from a one-product company, exclusive to the Airport Hangar market, to a multi-product company now including the Marina, Industrial and Storage Warehouse markets.
We are dedicated to maintaining superior quality of design, engineering and overall product integrity. Many design features exclusive to WELL BILT Industries were awarded U.S. Patents.
WELL BILT Industries has also qualified and obtained UL-Listing for many of their products. Adding to the company's U.S. Patents and UL-Listing, and received a Miami-Dade County Certificate of Competency as a Hangar Door Manufacturer.
Whether your project calls for a Bifold Door System, a Rolling Door System, a Hydra-Eze® Hydraulic Door System or a Hercul-Eze® Door Operator, the experienced staff at WELL BILT Industries is always available to work directly with architects, engineers, general contractors and building manufacturers.
We look forward to the opportunity to design and manufacture a custom steel door system best suited for your facility.