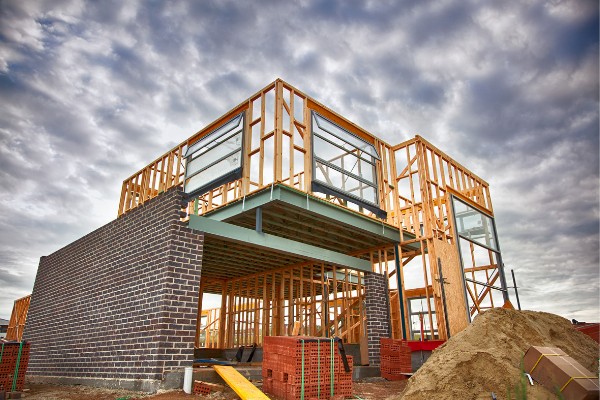 NAHB Reports: Residential Construction Jobs Increased in January
By /
According to the National Association of Home Builders, residential construction employment increased by 4,400 during the month, while non-residential construction employment decreased by 9,000.
In January, the construction jobs news varied between residential and nonresidential firms.
Overall job increases in January reached 467,000, while the unemployment rate across all industries rose slightly to 4%.
According to Associated Builders and Contractors, the net nonresidential construction job losses came primarily from the heavy and civil engineering sub-sector, which shed 9,500 jobs.
According to ABC, nonresidential building and nonresidential specialty trade contractors added 400 and 100 jobs, respectively.
In January, the construction unemployment rate rose to 7.1 percent.
"There are at least a dozen explanations for today's employment report, which indicates that nonresidential construction employment declined in January even as many other segments added many jobs," ABC Chief Economist Anirban Basu said.
"First, it is conceivable that many construction workers left for other industries, including those who work in union settings, since pay increases are limited by pre-existing labor contracts."
"Second, it is possible that the omicron variant, which was peaking during the survey's reference week, kept some workers off of payrolls."
"That explanation seems debatable, given rapid job growth economy-wide."
"Third, since much of the construction job loss was in infrastructure-oriented segments, it may be that some purchasers of public construction services have shifted into planning and engineering mode to figure out how incoming infrastructure dollars can and should be spent," Basu added.
"Finally, it may also be the case that rapid cost increases during the pandemic have led more project owners, both public and private, to postpone projects."
"Whatever the explanation, the overall employment report has some important implications for contractors," says Basu.
"Based on ABC's Construction Confidence Index, contractors collectively expect that sales, employment, and margins will grow over the next several months."
"Today's strong jobs report for the broader economy bodes well for more aggressive interest rate hikes, which will result in a higher cost of capital that is likely to dampen the demand for construction services."
Contractors Depot

Leading residential construction supply, & industrial building materials supplier, retail & distributor in Georgia, South Carolina and the surrounding Southeastern US. A family business specializing in architecturally specified construction materials, jobsite service & product knowledge.

Order online at Contractorsdepotinc.com