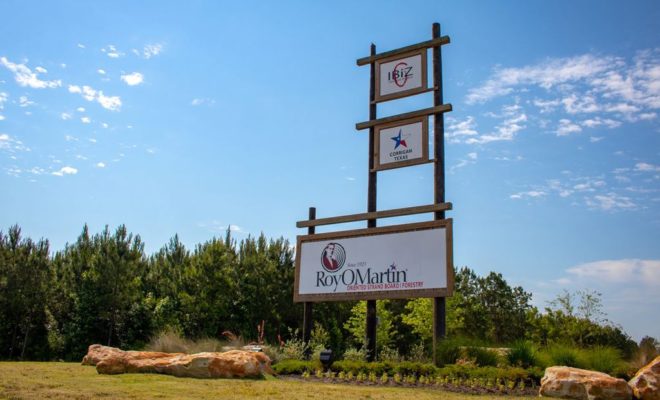 © Corrrigan OSB, LLC.
Martco to Open Second OSB Mill in Texas
By /
Martco L.L.C. (RoyOMartin) has announced that Corrigan OSB, L.L.C., its Texas subsidiary, will build a second oriented strand board (OSB) manufacturing facility near its present, state-of-the-art OSB factory in Corrigan, Texas.
Martco L.L.C.'s wholly owned Texas subsidiary is Corrigan OSB, L.L.C., a wood-products manufacturing, and timber-management corporation headquartered in Alexandria, Louisiana. Construction is set to begin this year, with an expected completion date of 2023.
Corrigan expects the new facility to greatly boost production capacity while focusing on existing and new value-added OSB products.
The project will bring construction jobs to east Texas later this year and will produce additional permanent jobs once completed, according to a news statement from the firm.
With a population increase of more than 4 million individuals in the last decade, more families and businesses are coming to Texas.
In the last year, home prices have risen, as have the expenses of building supplies, appliances, and labor, indicating a significant lack of OSB supply.
Corrigan OSB intends to accommodate this growing demand by constructing a new plant. The new facility's OSB panel products will be marketed under the RoyOMartin brand.
"We recognize the trend, and we believe most families want to eventually own their own home in America," Roy O. Martin III, Chairman, CEO, and CFO, stated.
"That's why we are expanding – for the future."
"With this new OSB plant, we will be well-positioned to meet the backlog of demand for quality building products, produced from renewable, sustainable resources abundant in our region," E. Scott Poole, President and COO of RoyOMartin said.
"Our growth in East Texas has given us an influx of talent with a tremendous work ethic, a long-term, sustainable, raw-material base, and access to a growing and vibrant residential market. I could not be prouder to further expand our footprint in the great state of Texas. We remain steadfast in investing in our people, our forestland, quality manufacturing, and our growing customer base."