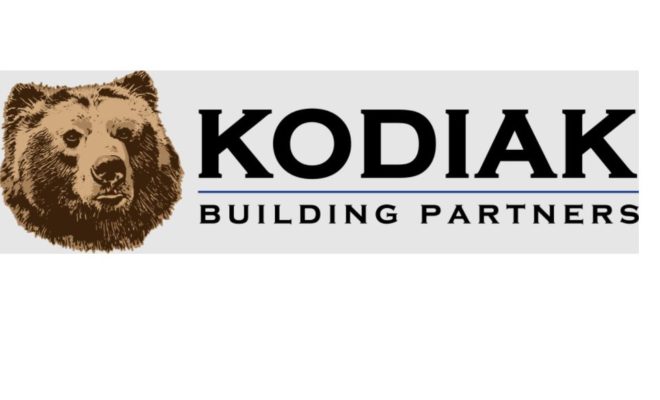 © Kodiak Building Partners
Shepley Wood Products Joins Kodiak Building Partners
By /
Shepley Wood Products in Hyannis, Massachusetts, has been acquired by Kodiak Building Partners.
Tony Shepley, owner and president of Shepley Wood Products, and Kodiak Building Partners announced the transaction, which took effect on December 10, in a joint statement.
Shepley Wood Materials, established in 1978, is a supplier of products and services to professional builders, architects, designers, and homeowners in Southeastern Massachusetts.
Tony Shepley will continue president of Shepley Wood Products, which will be integrated into the Kodiak Retail Lumber and Gypsum Group and report to Pat Flood, executive vice president of this Kodiak sector.
Tony Shepley and a business partner created Shepley Wood Products over 40 years ago when they boldly challenged six major lumberyards in the Hyannis area with only $4,000 and a used truck.
He distinguished himself right away by referring to Shepley as a "wood products company," rather than a "lumberyard." Shepley's success resulted in ultimately being the only remaining lumberyard of the original seven still serving that region.
According to Kodiak, Shepley Wood Products has differentiated itself in the industry by delivering a vast product range, maximizing technology, and building an educated team that meets every customer demand.
Furthermore, personnel are trained to anticipate their customers' future requirements before they arise.
"Tony and his entire team are top notch and set very high standards in every facet of their organization. As we came to know his strategies and standards, we knew that we wanted to bring Shepley Wood Products under our umbrella," statedPresident and CEO of Kodiak, Steve Swinney.
Kodiak's Matt Lascola, VP, Corporate Development & Real Estate, said that if he had to develop a building material company from beginning, it would look a lot like Shepley.
He stated that he is excited to add this famous organization to Kodiak's existing footprint in the upper Northeast.
"We considered many options while looking for a business partner, and Kodiak really showed themselves to be the obvious choice to maintain and grow the relationships we have created with our customers, our employees, and our community," said Tony Shepley.
This year marks the tenth anniversary of Kodiak Building Partners.
A.W. Graham Lumber LLC

Home of Dirt Cheap Prices! Shop for quality dimensional lumbers, spf framing lumber, stud and precut framing, syp lumber, lumber treated, Osb, advantech, zip and blue plus,, lumber pine and knotty pine, pine patterns, Fencing, fence post, fence boards, cargo containers, steel rebar and shapes, columns post and railing, kitchen cabinets, vinyl sliding, hardwood flooring, & other quality home improvement materials at the lowest price.

Shop online at Grahamlumber.com