Gerdau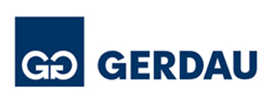 Empowering people who build the future
The men and women in the steel industry make a transformative impact on society. They create and build with steel. They connect the world through bridges and cars, move people on elevators and across railroads, construct homes that protect families, and erect structures that revitalize landscapes. At Gerdau, we empower people who build the future.
Gerdau's North American business divisions manufacture long and special steel products for the agriculture, energy, industrial, automotive and manufacturing markets.
We stimulate the economy through our network of recycling operations and mills, operating ten mills in the U.S. and three in Canada.
Our mills utilize efficient and clean production practices, including the use of electric arc furnace (EAF) technology. This makes our steel one of the greenest choices available.