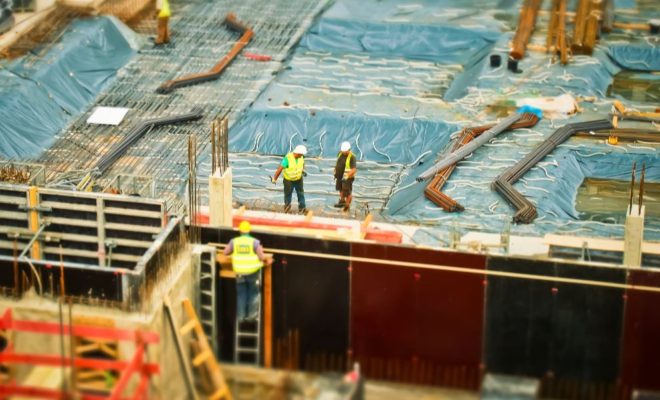 NAHB: Private Residential Spending Increases in November 2021
By /
According to a National Association of Home Builders (NAHB) study of Census Construction Spending data, total private residential construction spending increased 0.9 percent in November 2021, following a 0.2 percent dip in October 2021.
It was $796.3 billion on a seasonally adjusted yearly basis. Spending on private residential development was 16.3 percent more than a year before.
These monthly gains are linked to substantial growth in single-family and improvement spending, while spending on multifamily construction fell.
Single-family construction investment grew to $421 billion per year in November, up 1.2 percent from the revised October figures.
Spending on renovations increased by 0.9 percent in November after remaining flat in October. In November, multifamily construction spending fell 0.3 percent. It was, however, 9.6 percent greater than a year ago.
The housing industry is still grappling with supply chain challenges, which implies rising material costs and continued labor shortages.
The NAHB construction spending index, displayed in the graph below (the base is January 2000), indicates the steady rise in single-family construction and home improvement from the second half of 2019 to February 2020, before the COVID-19 slammed the U.S. economy, and the swift return since July 2020.
Following a lull in the second half of 2019, new multifamily construction spending has resumed.
Due to supply chain concerns, building spending on single-family, multifamily, and improvements has decreased slightly from the third quarter of 2021.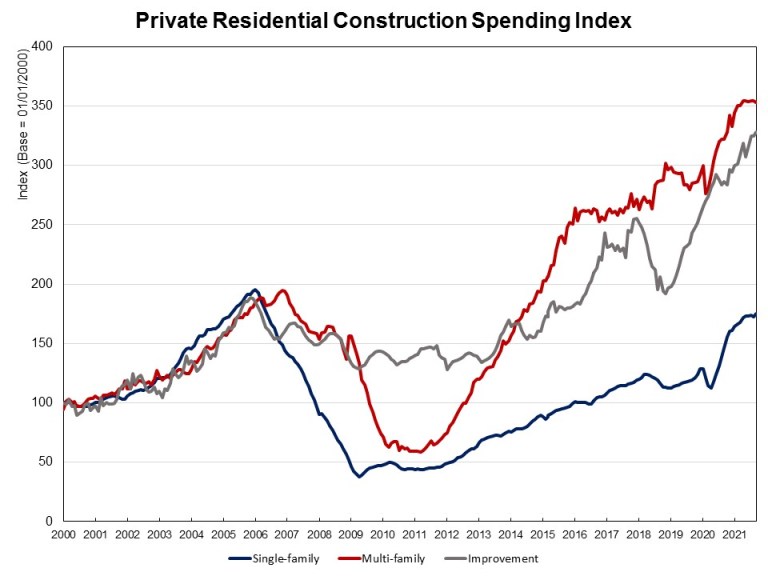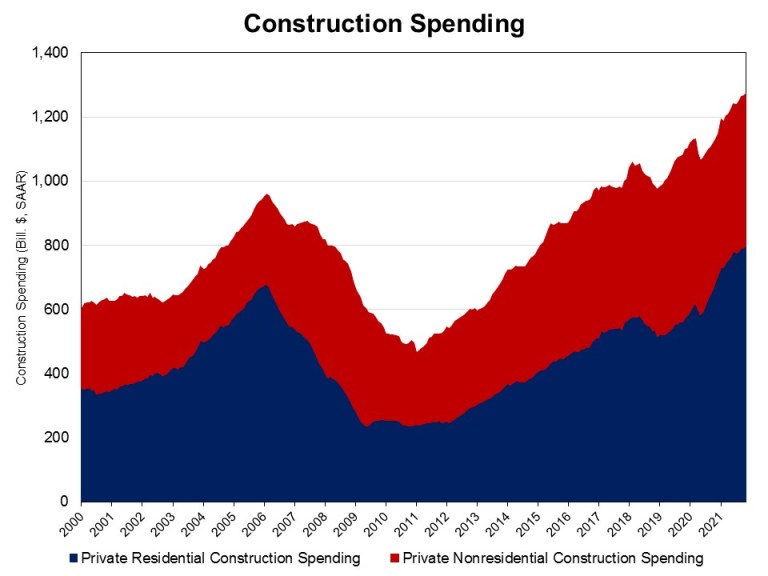 Private nonresidential construction spending increased 0.11 percent in November to a seasonally adjusted annual pace of $477.3 billion, up from October estimates.
It was also 6.7 percent greater than a year earlier. Manufacturing ($15.2 billion) contributed the most to the month-over-month increase in nonresidential spending, followed by commercial ($11.9 billion) and power ($7.4 billion).
Read more about this topic on Eyeonhousing.org