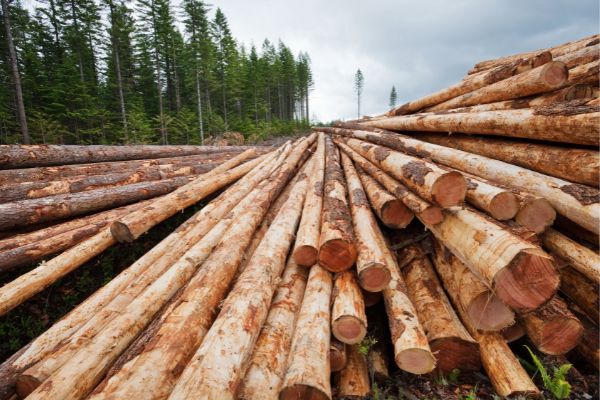 NAHB Asks for Canadian Softwood Lumber Decision following UK Steel Tariff Deal
By /
After the administration announced a deal with the United Kingdom to lift steel and aluminum tariffs imposed by former President Donald Trump in 2018, the National Association of Home Builders is urging the Biden administration to move quickly to negotiate a new softwood agreement with Canada that will end tariffs.
"Now that the administration has moved to eliminate steel and aluminum tariffs from the United Kingdom, it must act with the same urgency to negotiate a new agreement with Canada that will eliminate tariffs on softwood lumber shipped into the United States," NAHB Chairman Jerry Konter said.
"With the country in the grip of a housing affordability crisis, lumber tariffs are contributing to unprecedented price volatility, adding more than $18,600 to the cost of a new home since last August. Failure to act decisively will be a devastating blow to American home buyers and housing affordability."
While the removal of steel and aluminum tariffs in the United Kingdom is a positive development that can help lower construction costs, the lack of trade progress on the Canadian lumber front is particularly galling, given that NAHB has been calling for action since the latest round of tariffs went into effect during the Trump administration.
According to the NAHB, lumber tariffs act as a tax on American home buyers and homeowners, affecting millions of households.
NAHB believes that the United States must immediately return to the negotiating table with Canada in order to reach a long-term trade agreement that will end harmful tariffs and ensure that American home builders and home buyers have access to a consistent supply of lumber at an affordable price.
"We will continue to raise the alarm about the harmful effects of tariffs on housing affordability, and we will work with our congressional allies to send an urgent message to the administration: Few things would have a more immediate impact on lumber markets than a quick resolution to America's ongoing trade dispute with Canada over softwood lumber."
Visit nahb.org/lumber to learn more about NAHB's efforts to address the lumber and supply chain crisis.