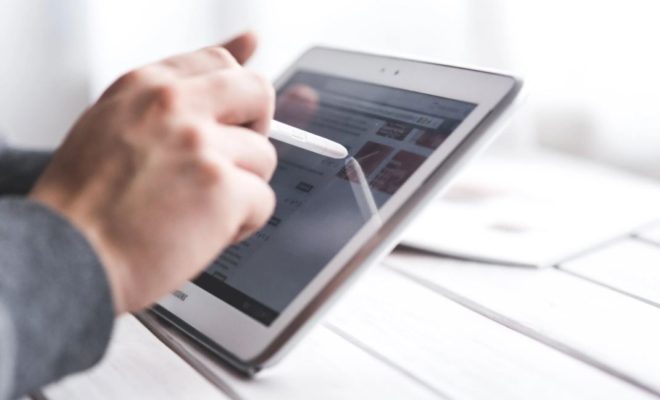 ABC: Detailed Report on Contractor's Tech Usage
By /
The Associated Builders and Contractors (ABC) issued its first Tech Report, a study of the new technologies and tools that ABC contractor members are utilizing on job sites to make them safer, more profitable, and better positioned to earn more work.
The research was based on a poll that was done between March and May of 2021.
It describes how construction contractors can improve their project coordination, planning, estimating, production, and scheduling procedures.
"This report will provide construction leaders with a roadmap to understand how technology and innovation can help their businesses," said Jack Hineman, vice president of business intelligence for Gaylor Electric Inc. in Indianapolis and chair elect of ABC's Construction Technology and Innovation Committee.
"Investing in construction technology will help construction companies innovate, differentiate themselves and attract and educate their top talent. Our industry is composed of problem solvers who build America. When a tool does not exist to solve a problem, our users put in the sweat equity to build a resource that resolves issues to the best of their ability."
Among the findings, the 2021 Tech Report reveals:
One of the top three difficulties that technology may help solve, according to 70% of respondents, is an operational issue.
More than half of those polled use project management software, with 68 percent using it in the office and 59 percent using it in the field.
Almost 80% of those polled use specialized accounting and billing software.
In the last two years, 78% of respondents have adopted new technology, with software platforms for project management and accounting being the primary focus of implementation teams.
According to data collected from ABC 2020 Excellence in Building Award recipients, technology management was used in the construction of 93 percent of these best-in-class construction projects.
"Executing world-class performance requires contractors to continuously innovate, and I am confident the 2021 ABC Tech Report will help contractors on their technology journey," said ABC Vice President of Construction Technology & Innovation Matt Abeles.
"If we choose to lead, commit and innovate, together we will create the conditions for all to do their work without incident, be more profitable and win more work."
Members of the ABC Tech Alliance made the inaugural report possible.
The ABC Tech Alliance is a group of companies that develop construction technologies and solutions for ABC contractor members, the majority of whom work in the industrial and commercial sectors.
Autodesk, Bespoke Metrics, BuildOps, Flashtract, KPA, myComply, Points North, Procore, ProEst, Safesite, Sage, SmartBuild, StructionSite, SubHQ, and Tenna are participants of the 2021-2022 Tech Alliance.