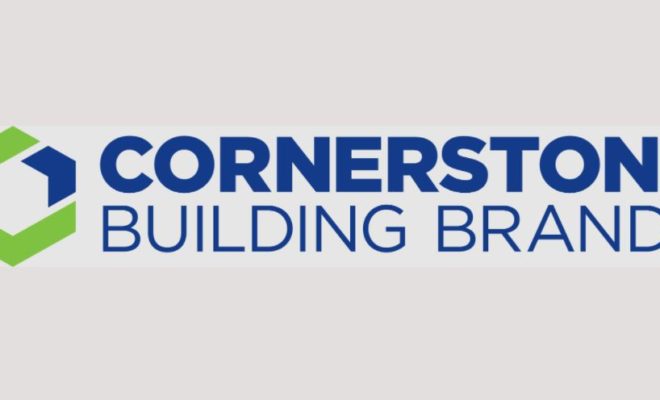 © Cornerstone Building Brands
Cornerstone Building Brands Acquires Spokane Valley-based Cascade Windows
By /
Cornerstone Building Brands Inc., a manufacturer of exterior building products, announced the acquisition of Spokane Valley-based Cascade Windows for $245 million.
Cascade Windows, headquartered at 10507 E. Montgomery Drive, is a vinyl window and door manufacturer that serves the residential construction, repair and remodel markets.
According to a company release, it employs over 800 people across six manufacturing and three distribution facilities on the West Coast.
Cornerstone stated that the acquisition of Cascade Windows will help it advance its growth strategy in the large residential windows market.
According to the company release, Cascade Windows generated nearly $160 million in sales in the fiscal year ending May 2021.
"Additionally, the acquisition expands our manufacturing presence across the rapidly growing West Coast region and enhances our tailored solutions offering for our customers," Cornerstone's chairman and CEO, James S. Metcalf made the announcement.
Cornerstone Building Brands, based in Cary, North Carolina, bills itself as "the largest manufacturer of exterior building products for residential and low-rise commercial buildings in the United States."
Cornerstone Building Brands did not respond to requests for comment on the acquisition on Tuesday.
CenterOak Partners LLC, a Dallas-based private equity firm that sold Cascade Windows to Cornerstone Building Brands, declined to comment.
Cascade Windows was purchased by CenterOak in 2016.
The deal is subject to regulatory approval and is scheduled to close in the third quarter of 2021.
A.W. Graham Lumber LLC

Home of Dirt Cheap Prices! Shop for quality dimensional lumbers, spf framing lumber, stud and precut framing, syp lumber, lumber treated, Osb, advantech, zip and blue plus,, lumber pine and knotty pine, pine patterns, Fencing, fence post, fence boards, cargo containers, steel rebar and shapes, columns post and railing, kitchen cabinets, vinyl sliding, hardwood flooring, & other quality home improvement materials at the lowest price.

Shop online at Grahamlumber.com