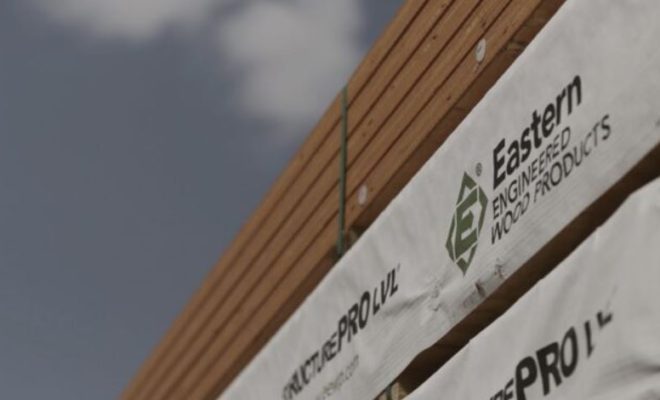 © Eastern Engineered Wood Products
Eastern Engineered Wood Products Breaks Ground on Virginia Distribution Center
By /
Eastern Engineered Wood Products recently held a groundbreaking ceremony for their new distribution center near Keysville, Virginia.
This Keysville, Virginia facility will serve customers in Virginia, North Carolina, Washington, D.C., and Maryland.
The 32-acre parcel is in the Heartland Regional Industrial Park in Virginia.
The facility's construction, according to Eastern Engineered Wood Products, will be completed in late 2021.
Office space, cutting buildings, a drive-through storage building, and vertical racking will all be included in the distribution center.
A total of 22 acres will be completed for inventory lay-down.
"Our commitment to creating an exceptional customer experience ensures that our customers can expect accurate, on-time delivery of pieces, job packs, or truckloads of material in one to two days," Todd Lindsey, president of Eastern Engineered Wood Products, stated.
"Even more important than stocking large inventories, hiring and training talented people is critical for us to meet our customers' needs."
The new Keysville, Virginia distribution center will replace a smaller leased facility in Emporia, Virginia, and will expand Eastern Engineered Wood Products' delivery footprint to new markets further west in Virginia and North Carolina.
Customers in Washington, D.C., and parts of Maryland will be served by the new facility as well.
The new facility, like the company's distribution center in Bethlehem, Pa., will be solely dedicated to the sale and distribution of engineered wood products.
Through a network of retail lumber dealers and truss manufacturers, Eastern Engineered Wood Products distributes structural floor and roof systems to the professional contractor market.