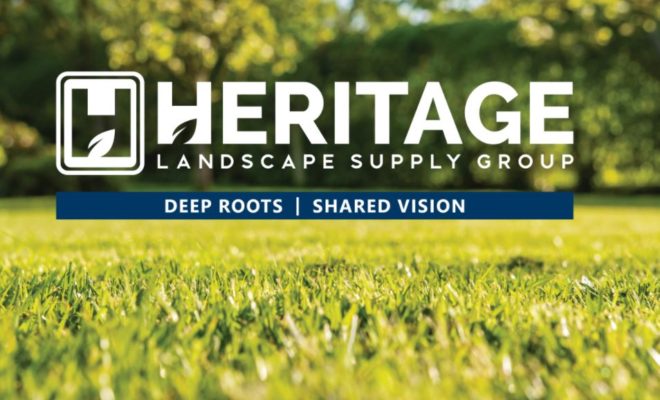 © Heritage Landscape Supply Group
Heritage Landscape Supply Group Expands to Six Texas Locations
By /
Under the Irrigation Supply brand, Heritage Landscape Supply Group opened six locations across Texas.
The new locations in Katy, Conroe, San Antonio, Austin, Mansfield, and Richland Hills will offer a comprehensive selection of irrigation and landscape supplies, outdoor lighting, agronomics, hardscapes and pavers, tools, and accessories, and other complementary products.
The locations were opened by Heritage Landscape Supply following the acquisitions of Irrigators Supply and Irrigation Station in October and December 2020, respectively.
In Texas, the company now has ten locations.
Heritage Landscape Supply Group's president, Matt McDermott said in a prepared press release, "We continue to invest in the expansion of our network and are excited to announce meaningful growth in our home state of Texas. Each of these six locations represents its own unique growth story driven by the important ingredient: people. These new locations complement our acquisition strategy and allow us to promote talented individuals from within our company, hire proven industry veterans to our growing family, and most importantly, support the customer and supplier partners we are honored to serve."
Heritage Landscape Supply Group is a wholly-owned subsidiary of SRS Distribution, a roofing and building products distributor.
SRS, based in McKinney, Texas, established the portfolio group in February 2019.
Heritage has acquired Normac, MCS Landscape Supply, Florida Integration Supply, Stone Center of Indiana, Silver Creek Supply Group, Aquarius Supply, REAMS Sprinkler Supply, Wolf Creek Company, Atlanta Landscape Materials, Watson Supply, Davis Supply, and, most recently, Beehive Brick & Stone in addition to Irrigators Supply and Irrigators Station.
In addition, the company has opened several greenfield locations under the CPS Distributors and Automatic Supply brand names, as well as launched the HLS Outdoor brand and platform in the United States' midwest region.
Heritage Landscape Supply Group has over 130 locations in 25 states under 19 different local brands.
Contractors Depot

Leading residential construction supply, & industrial building materials supplier, retail & distributor in Georgia, South Carolina and the surrounding Southeastern US. A family business specializing in architecturally specified construction materials, jobsite service & product knowledge.

Order online at Contractorsdepotinc.com