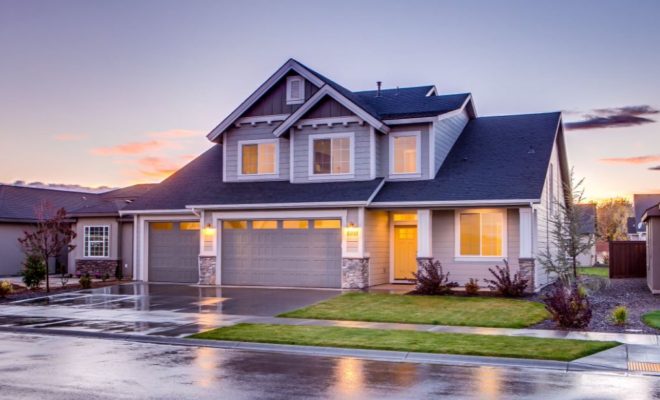 NAR: Pending Home Sales Fell by 2.3% in September
By /
According to the National Association of Realtors, pending home sales fell slightly in September after increasing in the previous month.
Contract activity fell month over month and year over year in each of the four major U.S. regions, with the Northeast experiencing the greatest yearly loss.
The Pending Home Sales Index (PHSI), a forward-looking barometer of home sales based on contract signings, fell 2.3 percent to 116.7 in September. Signings fell 8.0 percent year over year. A value of 100 corresponds to the level of contract activity in 2001.
"Contract transactions slowed a bit in September and are showing signs of a calmer home price trend, as the market is running comfortably ahead of pre-pandemic activity," said Lawrence Yun, chief economist for the National Association of Realtors.
"It's worth noting that there will be less inventory until the end of the year compared to the summer months, which happens nearly every year.
"Some potential buyers have momentarily paused their home search with intentions to resume in 2022."
Despite the fact that home supply remains low, Yun predicts a turnaround in inventory in 2022.
"Rents have been mounting solidly of late, with falling rental vacancy rates," Yun added.
"This could lead to more renters seeking homeownership in order to avoid the rising inflation, so an increase in inventory will be welcomed."
Data provided by Realtor.com's Hottest Housing Markets reveal, as of October 21, the most improved metros over the previous year were:
Orlando-Kissimmee-Sanford, Florida;
Jacksonville, Florida;
Tampa-St. Petersburg-Clearwater, Florida;
Nashville-Davidson-Murfreesboro-Franklin, Tennessee;
and Denver-Aurora-Lakewood, Colorado.
When all house sale data is tallied by the end of the year, the NAR anticipates a 6.4 percent increase in 2021, followed by a 1.7 percent fall in 2022 due to higher predicted mortgage rates.
Yun predicts that housing prices will rise by only 2.8 percent in 2022, following a 14.7 percent increase in 2021.
September Pending Home Sales Regional Breakdown
The Northeast PHSI declined 3.2 percent month over month to 93.1 in September, an 18.5 percent drop from the previous year.
In the Midwest, the index fell 3.5 percent last month to 111.4, a 5.8 percent drop from September 2020.
In September, pending home sales transactions in the South fell 1.8 percent to 139.1, a 5.8 percent fall from September 2020.
The West index fell 1.4 percent in September to 105.3, a 7.2 percent drop from the previous year.
The National Association of Realtors is America's biggest trade association, with over 1.5 million members working in all facets of residential and commercial real estate.
Based on pending sales of existing homes, the Pending Home Sales Index is a leading indicator for the housing sector. When a contract is signed but the transaction is not completed, the sale is marked as pending; however, the sale is usually completed within one or two months of signing.
Pending contracts are reliable predictors of future sales closings.
However, the time span between pending contracts and completed sales is not the same for all house sales.
Variations in the time it takes from pending contract to concluded sale might be caused by issues such as buyer troubles obtaining mortgage financing, house inspection issues, or appraisal issues.
The index is based on a monthly sampling of around 40% of multiple listing service data.
During the development of the index's model, it was proved that the level of monthly sales-contract activity corresponds to the number of closed existing-home sales in the following two months.
An index of 100 represents the average level of contract activity in 2001, the first year studied.
Coincidentally, the number of existing-home sales in 2001 ranged from 5.0 to 5.5 million, which is considered average for the current U.S. population.
Kelly's House & Home

Shop online with Kelly's! Bahamas' largest department store with 16 departments ranging from fine china to hardware, water tanks to bath towels. Whether you're getting married, expecting a baby, painting your house or planting a garden, Kelly's has all you need. And don't forget the toys; we have the best selection in Nassau.

Shop online at Kellysbahamas.com