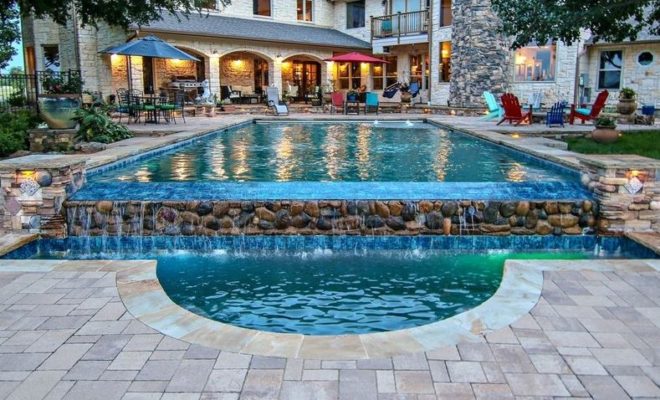 © Oldcastle APG's acquisition of PebbleTec significantly enhances its proposition in the thriving pool category.
Oldcastle APG Acquires PebbleTec
By /
Pebble Technology International, an industry leader in branded outdoor living products, and the category-defining brand in aggregate swimming pool finishes, has been acquired by Oldcastle APG, a CRH Company.
PebbleTec, headquartered in Scottsdale, Arizona, operates from five locations around the United States and has a four-decade history.
Known for providing The World's Most Trusted Pool Finishes, PebbleTec has a reputation for excellent product quality and high-touch customer service.
It is the top choice for customers seeking a unique, personalized pool experience designed to enhance outdoor living spaces.
The acquisition of PebbleTec by Oldcastle APG significantly strengthens its offering in the thriving pool category, complementing current goods such as Belgard pavers and pool coping, Techniseal polymeric sand and sealers, and MoistureShieldTM decking.
This contributes to CRH's integrated and solutions-focused strategy by delivering complete end-to-end solutions for outdoor living environments to Oldcastle APG customers such as architects, developers, builders, contractors, and others.
"I am excited to welcome PebbleTec, along with its loyal customer base of applicators and builders, to the Oldcastle APG family," said Tim Ortman, Oldcastle APG's President.
"At Oldcastle APG, we are proud to offer our customers a comprehensive set of outdoor living product offerings to serve the needs of our customers. That now includes the leading product in aggregate swimming pool finishes and we look forward to the future growth and development of PebbleTec within our portfolio of outdoor living brands."
"We are thrilled at the combination of Oldcastle APG and PebbleTec. Oldcastle APG represents a committed, long-term owner who will support our growth and invest in our people to enable heightened levels of success." addedDarrell Eckstein, President of PebbleTec.
Oldcastle APG has made many recent acquisitions, including hardscapes manufacturer EP Henry earlier this year.
Kelly's House & Home

Shop online with Kelly's! Bahamas' largest department store with 16 departments ranging from fine china to hardware, water tanks to bath towels. Whether you're getting married, expecting a baby, painting your house or planting a garden, Kelly's has all you need. And don't forget the toys; we have the best selection in Nassau.

Shop online at Kellysbahamas.com