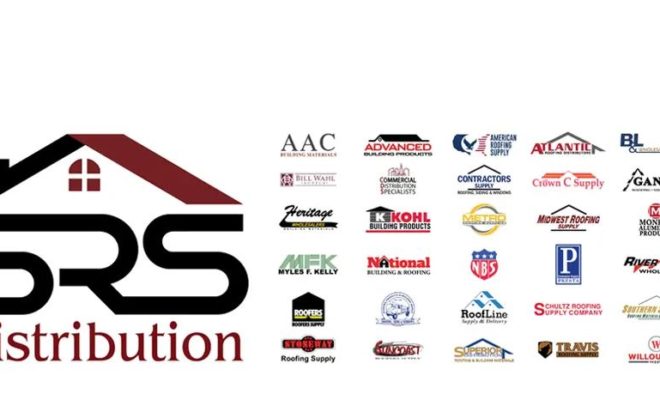 © SRS Distribution
SRS Distribution Acquires Pennsylvania's Marvic Supply Company
By /
SRS Distribution has purchased Marvic Supply Company of Doylestown, Pennsylvania, a distributor of residential roofing, windows & doors, siding, and other related items.
The agreement's terms were not made public.
"We are truly honored to welcome the entire Marvic team to the SRS family,"SRS Distribution's president and CEO, Dan Tinker, stated.
"The company is one of the most well-established independents in the northeast and has earned a reputation as the preeminent distributor in the Philadelphia metro area."
Frank Terry purchased Marvic Supply Company in 1967, and it is now owned by Terry's sons, Rich and Wes Terry, as well as his son-in-law Dave Smith.
The corporation has seven locations in southeastern Pennsylvania and northwest New Jersey.
Rich, Wes, and Dave will continue to lead Marvic under the company's current brand name, according to SRS, to maintain continuity and consistency for customers, suppliers, and staff.
SRS aims to rebrand several of its existing branch locations in the northeast region to Marvic in order to "preserve and extend the legacy" of Marvic, according to Tinker.
"Our family has spent decades building a business predicated on providing top-quality products and unparalleled customer service throughout the Delaware Valley,"Marvic Supply's owners, Dave Smith, Rich Terry, and Wes Terry, issued a joint statement.
"When choosing a new long-term growth partner for Marvic, it was essential that the company aligned with our core values – honesty, integrity, and a passion for success. We have known the folks at SRS for many years and are confident this combination is the best possible outcome for our dedicated team and loyal customers."
SRS Distribution, situated in McKinney, Texas, is a portfolio firm of Leonard Green & Partners and Berkshire Partners.
SRS operates a portfolio of distinct local brands with over 490 locations in 44 states.
In September, the company purchased Aloha Roofing Supply and Weatherpanel, in July, Acorn Roofing Supply, Prairie State Exterior Products, and 55 Building Supply, in May, Arrowhead Building Supply, in March, and in February, Louis T. Ollesheimer and JB Wholesale Roofing and Building Supplies.
In addition, in April, the distributor built nine new greenfield locations in eight states.
Contractors Depot

Leading residential construction supply, & industrial building materials supplier, retail & distributor in Georgia, South Carolina and the surrounding Southeastern US. A family business specializing in architecturally specified construction materials, jobsite service & product knowledge.

Order online at Contractorsdepotinc.com