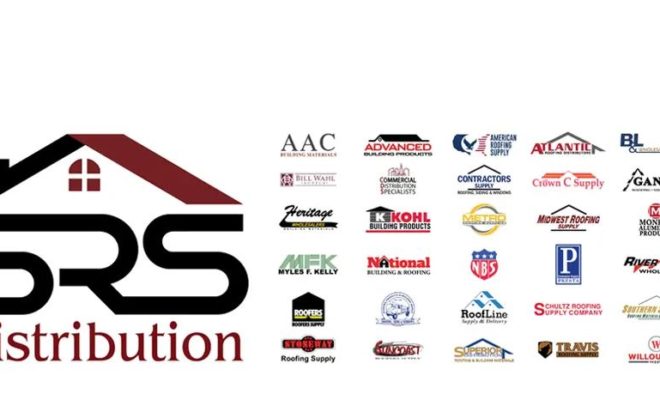 © SRS Distribution
SRS Distribution Expands to Nine New Locations
By /
SRS Distribution, roofing, and building products distributor, announced that it will continue to grow at a rapid pace in 2021. Roofing and building products distributor expand into eight new states.
SRS has announced the opening of nine new greenfield locations, eight in its building products division and one in its Landscape Supply Division.
Athens and Tifton, Georgia; Pensacola, Florida; Portsmouth, New Hampshire; Kalamazoo, Michigan; Gulfport, Mississippi; Lakeville, Minnesota; and Lancaster, Pennsylvania are among the new building product locations.
All new locations offer a comprehensive selection of residential and commercial roofing products.
SRS's Heritage Landscape Supply Group has opened a new location in The Villages, Florida, carrying a full line of landscape products.
The opening of new branches in eight different states, according to SRS, reflects the company's ongoing commitment to expanding its footprint across the country.
With a well-balanced mix of "in-fill" markets and new MSA locations, this latest group of greenfields will enable SRS to improve customer service.
Greenfields will continue to play an important role in SRS's goal of building the industry's strongest national network of independent distributor brands, according to the company.
SRS Distribution's president and CEO, Dan Tinker stated, "We are pleased to announce the opening of nine new greenfields across the Midwest, Southeast, and East coast."
Tinker added that SRS plans to open more new locations in 2021.
SRS is headquartered in McKinney, Texas, and has over 440 locations in 45 states. Leonard Green & Partners, L.P. and Berkshire Partners LLC have both invested in SRS.
"Thanks to the diligent effort of our branch expansion and operations teams our capabilities to expand in strategic markets has never been greater.", Tinker continued.
Louis T. Ollesheimer & Son, Inc. (LTO), a distributor of commercial and residential roofing and related products with 12 locations in Michigan, Ohio, Indiana, and West Virginia were purchased by SRS Distribution in February.