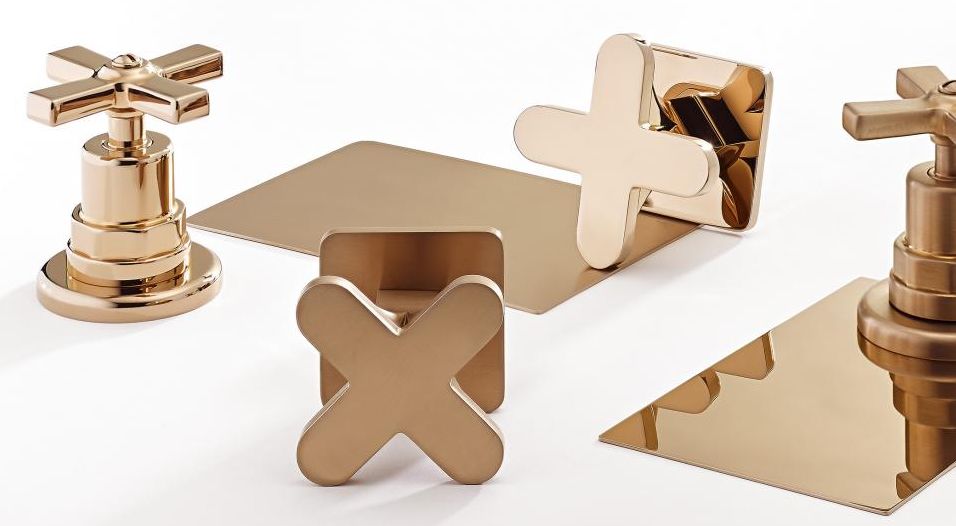 © Photo by THG Paris / thg-paris.com
THG Paris Announces the Inclusion of Blush PVD Finish on Kitchen and Bath Features
By /
Customers can now get a new finish for some kitchen and bath faucets, accessories and towel warmers.
THG Paris, a company based in France now has a new finish called PVD Blush.
Its inclusion to its lineup of accessories finishes for select kitchen and bath faucets, and towel warmers give customers an option that may fit with their color preference.
The company mentioned that the Blush tone creates a balance between copper and pink gold. This is a versatile finish that looks like a neutral tone in traditional or modern designs.
The finish gets its appearance through a process called physical vapor deposition or PVD. It uses a plasma spray to create the finish a customer sees, it undergoes a fusing technique that is different from the surface coating.
The manufacturer continues by stating that the end result is tarnish-free, long-lasting, corrosion-resistant and scratch-resistant.
THG Paris collections customers can buy in PVD Blush include:
Beluga has squared edges in its collection
Les Ondes features a crystal-faceted product
Saint-Germain takes inspiration from a mid-century French factory
Spirit is a transitional collection with a classic look that is clean and fetching
Customers can also get a matte blush PVD for THG Paris Collection items they purchase.
Additional finishes to choose from are matte brown bronze, varnished matte antique red copper, matte nickel and brass.