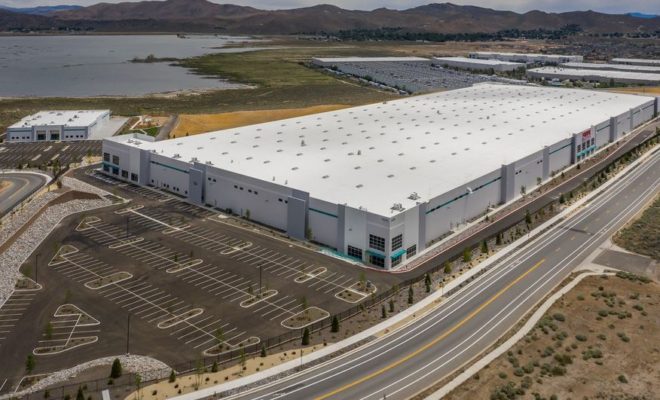 © Photo from Makita / makitatools.com
Makita Expands Distribution, Training, and Services in Southwest
By /
Makita marks its fifth decade in the U.S. by expanding its distribution, training and service capabilities with a new 600,000-sq. ft. state-of-the-art center in Reno NV.
The expansion improves Makita's operational capability.
This meets the growing demand using nation-wide two-day ground coverage. This allows customers to get products faster.
The $50 million complex is Makita's fifth in the country.
This follows the recent opening of a similar center in the Dallas area.
The company recently had a soft launch and opening in Reno. It will be fully on-line this fall.
The distribution facility is on approximately 50 acres of land. It has a detached 28,000-sq. ft. training center will provide hands-on training and customized curriculum.
Training for dealer partners will focus on improving their knowledge of the company's leading technologies.
It will also focus on empowering them to match a solution to their target market. Training for professional users the focus is on application-driven with instruction.
"The open space adjacent to the building is shovel-ready for planned future expansion," said Joe Blackwell, VP-operations.
This shows them the right accessories and tools for the job. It emphasizes right use for improved profitability and productivity.
The company is planning to open a new Factory Service Center in late fall 2020. This will be four times bigger in square footage compared to other Makita Service Centers in the country.
Makita is focused on the future after this expansion.