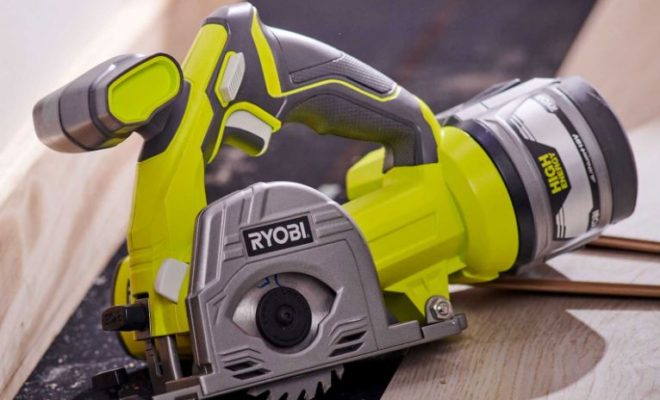 © Photo by RYOBI Tools / ryobitools.com
RYOBI Showcases 18V One+ Cordless Multi-Material Saw
By /
RYOBI's latest cordless product, the 18V ONE+ Cordless Multi-Material Saw, is made to cut through different materials such as: drywall, plywood, thin non-ferrous metal, PVC or tile using three blades that are interchangeable.
The manufacturer states that the tool is ideal for small, quick cuts, and specifically for plunge or straight cuts in tight spaces.
Other features include:
Motor that has up to 4,200 RPM.
Variable plunge depth settings of up to 1 inch.
Onboard storage for the blade change/removal tool comes with the product.
Customers can buy the RYOBI 18V ONE+ Cordless Mult-Material Saw online only for $99.
The full kit comes with the tool along with:
Edge guide
Dust port
Allen wrench
3 3/8-inch wood blade
3 3/8-inch diamond abrasive blade
3 3/8-inch HSS metal blade
Operator's manual.
Customers have to purchase the battery and charger separately.