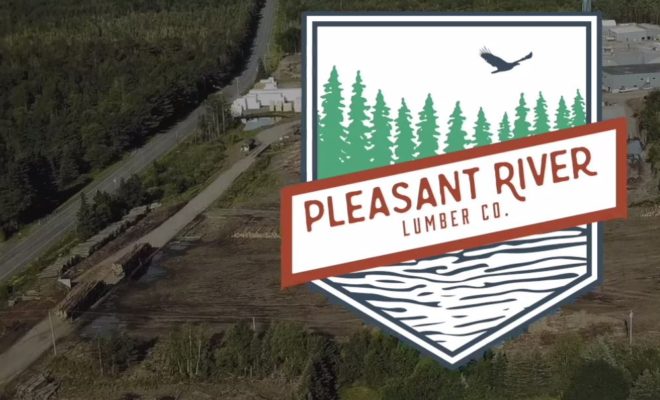 © Pleasantriverlumber.com
Pleasant River Lumber Acquires Manufacturing, Expands Its Retail Operations
By /
Pleasant River Lumber acquired Ware-Butler Inc., a five-unit Maine dealer, late last year. This summer, Ware-Butler Inc. will open a new location in Greenville, Maine.
Ware-Butler will open in the space vacated by Moosehead Cedar Log Homes, which Pleasant River Lumber has purchased.
Barry Ivey, The President of Moosehead said "Moosehead Cedar Log Homes is pleased to become part of the Pleasant River Lumber family of companies,"
"The opportunity to be associated with Pleasant River and Ware-Butler Inc. will allow us to improve our manufacturing capabilities, expand our product offerings, and increase our overall competitiveness in the log home industry nationwide." Ivey continued. 
Randy and Lucy Comber, who founded the company in 1996, will serve as consultants during the transition.
Moosehead Cedar Log Homes will relocate its operations from Greenville to Dover-Foxcroft, Maine, to the Pleasant River Lumber mill.
Due to the increased demand for their beautiful cedar homes, they will be outfitted with all new equipment.
Pleasant River's parent company also has lumber manufacturing facilities in Dover-Foxcroft, Jackman, Enfield, Hancock, and Sanford, Maine; Quality Saw Sales & Service, Enfield, Me.; trucking firm Chaffee Transport, Clinton, Me.; and A&A Brochu Logging, Enfield.