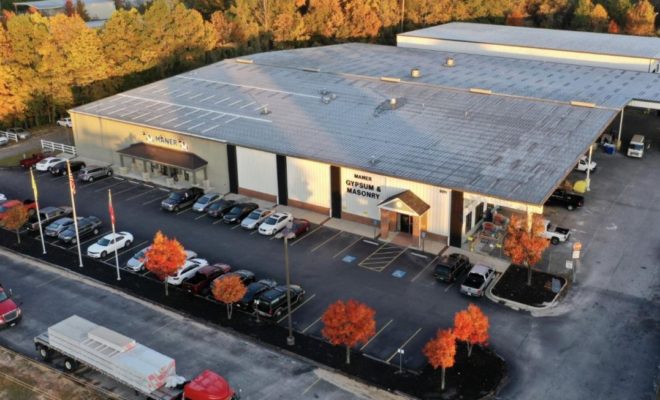 © Photo taken from Maner Builders Supply in Augusta GA
US LBM Acquires Maner Builders Supply
By /
US LBM Holdings bought dealer Maner Builders Supply, with yards in Augusta GA, and Aiken and Charleston SC.
"Maner Builders Supply is a market leader with a tremendous team and reputation for excellence, and we are excited to welcome them to US LBM," said US LBM president and CEO L.T. Gibson.
Maner Builders Supply dates back to the early 1950s. W.A. Maner established the company in Augusta.
Fast forward to today, it distributes specialty building products like the following:
Engineered lumber
Wallboard
Roofing
Siding
Installed fencing
Custom glass
Windows
Doors and other materials
The company's main customers are professional builders and contractors.
Frank Chandler will remain as president with the company. He will spearhead Maner's daily operations.
"The addition of Maner expands our portfolio and reach in the Southeast, an important market for US LBM, and the company's diverse mix of products and services complements our existing network of specialty building materials distributors in the region," continued CEO L.T. Gibson.