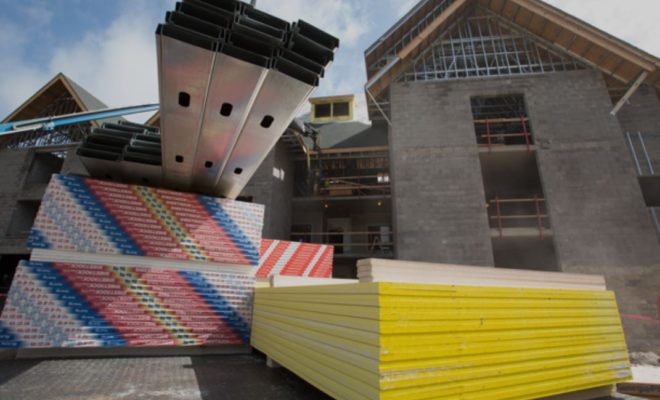 © Photo by Kemper System / gms.com and
Vermont's Trowel Trades Supply Acquired by GMS
By /
This acquisition shows GMS Inc.'s entrance into Vermont and expanding its coverage to 44 states of United States.
GMS Inc. is a specialty distributor of interior building products. The company announced that they acquired Trowel Trades Supply, Inc. The latter Colchester, Vermont-based is a single-location distributor.
Trowel Trades was established in 1968 and catered to the commercial and residential customers living in the Burlington, Vermont metro area and nearby markets. Trowel Trades provides a full array of interior building materials along with hardscape products and masonry.
The GMS's acquisition of Trowel Trades is a representation of the company's expansion into Vermont, giving them coverage of 44 states.
The acquisition is part of greenfield company growth in New Hampshire, Maine and Manchester, and Portland.
These reflect the long-term importance of the market in New England.
Trowel Trades will become part of the company's subsidiary New England Gypsum Supply, Inc. along with its seven current branch locations in Massachusetts, Connecticut, Maine and New Hampshire.
David and Richard Vaughan of Trowel Trades commented, "We are thrilled to be joining GMS and excited for the future of our employees, customers and suppliers alike in partnering with a company who shares so many of our core values."
The Trowel brand has served the market in Burlington for more than five decades.
They will retain the brand in the Colchester, Vermont location.
The New England Gypsum Supply branches will still use their current branding.
Trowel Trades will still operate under the management of current co-branch managers Mike Smullen and Bernie Metivier.
Their industry experience in Trowel Trades is important to the success of the company.
Mike Anderson, vice president of the Northeast Division of GMS added, "We're excited to welcome the Trowel Trades family to GMS. We look forward to Mike, Bernie and the Trowel Trades team working closely with New England Gypsum Supply to better serve customers both in Vermont and across New England with the combined scale and capabilities of the two operations."