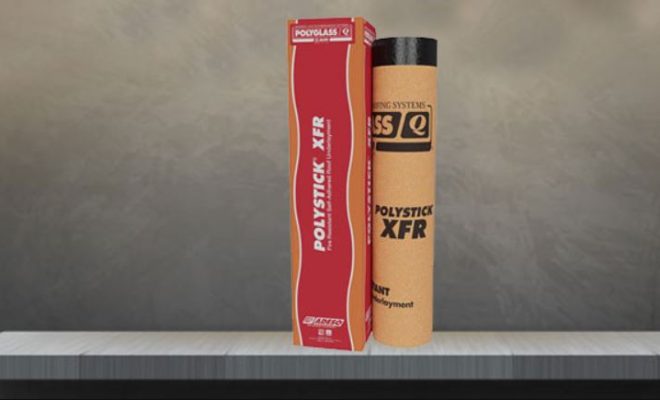 © Photo by Polyglass USA / polyglass.us
Polyglass' Roof Underlayment is Fire-Resistant and Self-Adhering
By /
Polyglass USA is a roofing and waterproofing systems manufacturer that has made a new dual-purpose roof underlayment, Polystick XLR.
This product is made to provide waterproofing and fire-resistance in high-temperature applications, which includes combustible decks with metal roofing.
"I'm excited about Polystick XFR," says Marco Sieber, national product manager for Polyglass, "because Polyglass is able to offer an extremely high-performance product from a fire plus water protection and labor savings perspective in a market with very few other good options for the contractor, specifier, and building owner."
According to the company, the self-adhering membrane integrates Polyglass's current ADESO and Burn-Shield technologies to offer a product that is first-rate in both areas of protection.
It comes with an SBS (elastometric) modified bitumen upper compound and a self-adhesive lower compound.
It also features fiberglass reinforcement for additional stability.
The product has a UL Class A fire rating for combustible deck applications and tolerates temperatures of up to 265 degrees Fahrenheit.
The Polystick XFR is a possible secondary layer above Polyglass's Polystick MTS Plus.
Users can expose it to the elements for up to 180 days.