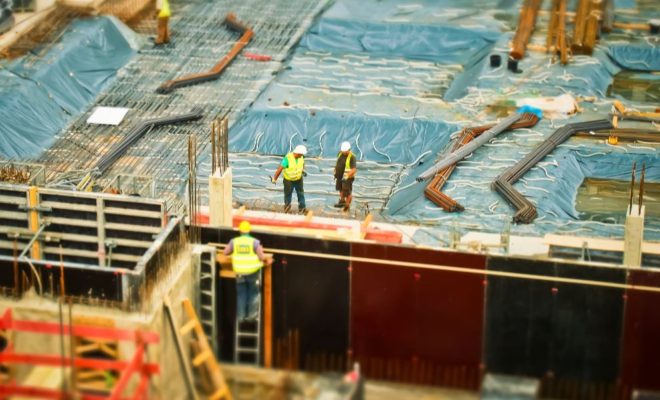 ABC: Construction Input Prices Rise In December
By /
According to an Associated Builders and Contractors analysis of U.S. Bureau of Labor Statistics Producer Price Index data, construction input prices increased 0.6 percent in December compared to the previous month.
Nonresidential construction input prices increased by 0.6 percent month on month.
For the month, input prices for all three energy subcategories fell. In December, crude petroleum fell 16.4 percent, while unprocessed energy materials and natural gas fell 13.1 percent and 12.0 percent, respectively.
However, prices in all three energy subcategories are still significantly higher year over year.
Overall construction input prices are up 22.3 percent year on year, while nonresidential construction input prices are up 23.2 percent.
"The definition of transitory continues to expand along the dimension of time," ABC Chief Economist Anirban Basu said.
"A year ago, Federal Reserve officials and many others thought that elevated inflationary pressures would have abated by now."
"They have not. Instead, materials prices remain elevated and generally continue to march higher."
"Much attention has been devoted to global supply chain disruptions," says Basu.
"Thanks to the omicron variant, those disruptions will persist through the first quarter of 2022."
"That translates into additional upward pressure on construction materials prices, something that estimators must consider as they submit bids for future work."
"Among the other implications of materials price increases is the redesign of projects to substitute for expensive inputs, such as steel."
"Not only does this put pressure on architects and engineers to identify alternative designs and materials, but it also means that contractors may end up working with inputs with which they are less familiar."
"ABC continues to forecast that, at some point later this year, materials prices will begin to normalize," Basu stated.
"The expectation remains that global supply chain disruptions will steadily fade as 2023 approaches as will the demand shock associated with the economic reopening."
"The Federal Reserve has pivoted to a regime emphasizing inflation containment, which will also help to suppress inflationary pressures at some point in 2022."
"For these and other reasons, confidence among ABC members has continued to inch upward, according to ABC's Construction Confidence Index."