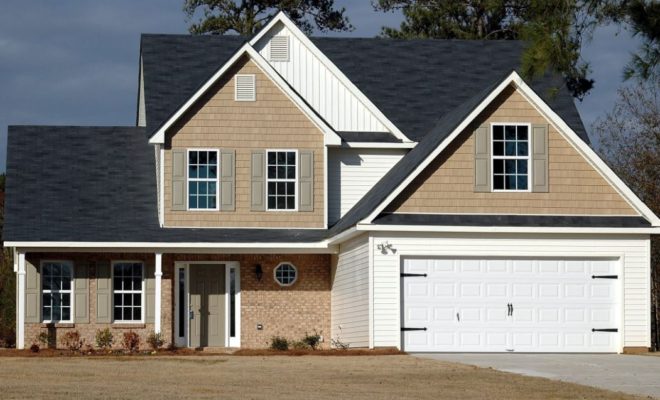 James Hardie Survey: Extreme Weather and Millennial Spending Are Driving Factors in Home Renovation Boom
By /
James Hardie Industries has released the results of a nationwide survey of 1,000 U.S. homeowners, revealing the driving forces behind the COVID era home renovation boom.
The survey results, conducted by Wakefield Research, show the impact of homeowners' concerns about severe weather on their home renovation spending and choices.
The survey also reveals a strong demand for home exterior renovations, as well as clear demographic trend lines among U.S. homeowners–with parents and millennials driving the renovation demand, outspending all other demographics.
Trusted Protection: Extreme Weather Impacting Home Design Choices
The vast majority (76 percent) of homeowners reported that the possibility of extreme weather had an impact on their renovation plans.
A majority of homeowners (54 percent) also stated that the possibility of extreme weather events had a strong or moderate influence on their home renovation decisions, based on personal experience.
Almost half of homeowners (47%) said they or someone they know had to repair or renovate their home as a result of severe weather. For homeowners who have personally experienced a weather-related renovation, the majority of this work was done outside: 75% of these homeowners renovated the exterior of their home.
"The impact of climate change and severe weather on home design and spending is something we have been closely watching for several years now. Homeowners are looking to protect their homes and their families inside those homes. At James Hardie we believe our products provide that trusted protection," said Fran Flanagan, James Hardie's Head of Consumer Insights.
"Fiber cement siding is noncombustible and offers superior home protection against extreme weather, such as flooding, wind and fire. We have seen a marked increase in our consumers choosing Hardie® siding with the goal of better protecting their home from the elements."
Demand for Fresh Exteriors in Renovation Market
Many people have spent more time at home as a result of the pandemic, prompting homeowners to rethink their home's exterior. A startling 70% of homeowners said their home's exterior needs a makeover, with 59 percent wanting to improve their home's exterior (notably including 77 percent of parents).
Annual gains in homeowner improvement and maintenance spending were expected to accelerate in the second half of 2021 and remain elevated through mid-year 20221, according to the Leading Indicator of Remodeling Activity (LIRA). According to James Hardie's research, 87 percent of homeowners plan to continue renovating in 2022.
Who is driving demand? According to the survey, parents and millennials renovate at a disproportionate rate, and this trend is not expected to change this year.
Millennials were the most likely (75%) to have made COVID-era renovations, and they spent more – $40,600 compared to $10,000 for Gen X and $11,000 for boomers.
In a competitive housing market, this new generation of homeowners views their first home as a long-term investment and forever home. And, perhaps as a result of remote learning requirements, four out of five parents (80 percent) renovated their homes, compared to only 52 percent of homeowners without children.
The Female Homeowner + Endless Design Possibilities
When it comes to renovations, married homeowners prefer to be in charge. Among homeowners who have a partner or spouse, 59 percent said they are more likely to handle contractor conversations.
However, despite the fact that women bear a disproportionate share of the burden of home maintenance, they are less likely to participate in these discussions.
Only 36% of partnered women said they would handle conversations with contractors, compared to 82 percent of partnered men.
But maybe men shouldn't be so sure: men were significantly more likely (29 percent) than women to regret at least one COVID-era renovation (compared to 20 percent of women). Men, on the other hand, were more than twice as likely (21%) to regret multiple changes (compared to just 10 percent of women).
"These fascinating findings regarding the difference in women and men's post-renovation sentiment really validate our company's deliberate decision to pivot to a consumer marketing strategy that focuses on women, empowering them to achieve their dream exterior with trusted protection and endless design possibilities," remarked Amy Lamparske, James Hardie's Chief Digital Officer and Vice President of Marketing.
Homeowners want to personalize their living spaces and show them off to the rest of the world.
The importance of design choice to consumers is evident in homeowners' willingness to use bold colors on the exterior of their homes: the survey found that nearly three-quarters (73 percent) of homeowners, particularly millennials, are willing to use bold colors on the exterior of their homes (88 percent ).
"We constantly hear homeowners say that they are tired of 'living with' their home's current siding. This desire for new designs is strengthened by the fact that, according to our survey, most consumers (89%) agree that exterior renovations provide a strong return on investment," Lamparske continued.
"As we transform to a consumer-centric brand, we seek to inspire the homeowner to see the choices and possibilities that exist in the world of home exteriors."
While the majority of COVID-era home renovations focused on the interior, homeowners still recognize the value of investing in curb appeal.
Consumer demand for fresh, modern exteriors that boost curb appeal drives James Hardie's ongoing investment in innovation to change the way the world builds.
Most recently, James Hardie introduced Hardie Textured Panels, ushering in a completely new category of home exteriors.
Source: The James Hardie Survey was conducted by Wakefield Research among 1,000 nationally representative U.S. homeowners of single family or multi-family homes between October 4 and October 12, 2021.
A.W. Graham Lumber LLC

Home of Dirt Cheap Prices! Shop for quality dimensional lumbers, spf framing lumber, stud and precut framing, syp lumber, lumber treated, Osb, advantech, zip and blue plus,, lumber pine and knotty pine, pine patterns, Fencing, fence post, fence boards, cargo containers, steel rebar and shapes, columns post and railing, kitchen cabinets, vinyl sliding, hardwood flooring, & other quality home improvement materials at the lowest price.

Shop online at Grahamlumber.com