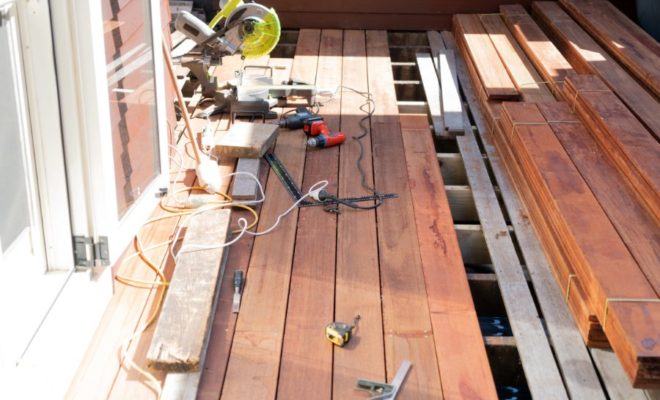 Deck Safety Month Promoted by NADRA
By /
The North American Deck and Railing Association, NADRA, emphasizes the significance of May's National Deck Safety Month initiatives and advises all homeowners to check their decks before inviting loved ones out onto their deck.
"Our top priority and message to all homeowners are to make sure their decks are safe to use," says Michael Beaudry, executive vice president of NADRA.
"Providing a safe outdoor living space for your family and friends boils down to three simple actions: Educate, Protect, and Maintain."
Examine and correct. Every homeowner is responsible for doing these three things to ensure their decks are safe for the coming year.
Decks, like your home's roof, doors, and windows, have a life expectancy. Over the years, the exterior has been subjected to sun, rain, snow, salt, and extreme temperature changes.
The need for annual inspections and maintenance is critical for keeping decks strong and safe."
To improve proper installation practices, NADRA has developed campaigns and educational programs, as well as certifications for home inspectors, deck builders, remodelers, builders, code officials, engineers, architects, distributors, lumberyards, and manufacturers.
In addition, the organization has created checklists and safety awareness information for consumers to ensure they have the information they need to check their decks. You can check their website for more information.
In the United States alone, there are over 60 million decks. It is estimated that over 30 million decks have reached the end of their useful life and must be replaced or repaired.
Many decks were constructed prior to the establishment of code requirements to protect consumers.
Some of these older decks may have deck-to-house attachments that use only nails rather than the current recommended construction that uses deck tension hardware, which greatly aids in the prevention of ledger failures.
Making sure that your deck is safe is essential if you want to enjoy it for years to come.
The NADRA's "10-Point Consumer Checklist" is a quick way to look at the basic areas that may require attention, such as maintenance, repair, or replacement.