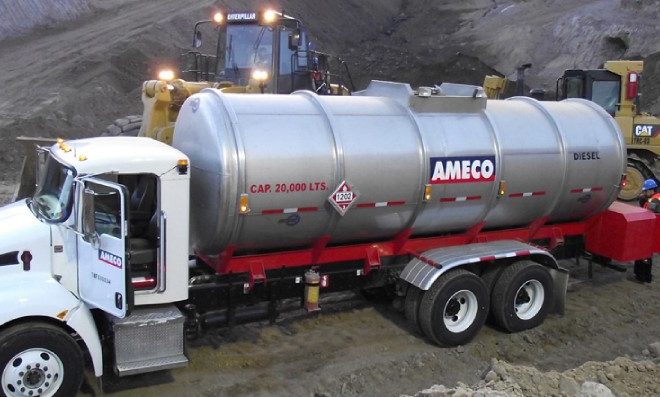 © AMECO
AMECO Expands Site Services Offerings with F&M MAFCO Acquisition
By /
AMECO, a leading provider of Site Services planning and delivery for construction and maintenance, announced the acquisition of F&M MAFCO, an international supplier of tool and equipment rental, sales, and service programs.
Both companies' synergies will address construction and maintenance industry challenges by increasing material availability, creating onsite labor efficiencies, lowering project costs, and enhancing safety and sustainability efforts.
AMECO's corporate headquarters will remain in Greenville, South Carolina. F&M MAFCO will keep a significant presence in Cincinnati, Ohio.
According to Gary Bernardez, AMECO's chief executive officer, "The transformational marriage of these two great brands and teams results in a comprehensive Site Services offering that is truly unprecedented in our industry. Our combined strengths enable us to push the envelope in providing innovative site solutions to our clients on capital construction, facility operations, and maintenance projects across a broader geographic footprint. This is game-changing."
Tim Fries, CEO of F&M MAFCO, has been named chief growth officer of both organizations as well as president of F&M MAFCO.
He will report directly to AMECO CEO Gary Bernardez and will be in charge of developing and implementing a long-term growth strategy that fully leverages the synergies of both businesses to drive comprehensive client solutions.
Fries will continue to serve as president of F&M MAFCO and will oversee all joint strategic planning, business development, marketing, and client success initiatives.
Fries stated, "I am very excited about the growth potential of a combined AMECO and F&M MAFCO product and service offering for our companies. Both companies have strong brand recognition and market reputations. More importantly, we share common core values and company cultures, which will be critical in providing exceptional client service and ensuring our future success."
Bernardez continued, "The ability to deliver onsite solutions that provide cost certainty, reduce redundancy of sitewide services, enhance site ESG and sustainability programs, increase uptime, and improve labor efficiencies is a huge win for our clients today's business environment. AMECO and F&M MAFCO will work together to provide unrivaled levels of innovation, efficiency, and value across multiple industries. We make a formidable team."
AMECO is a portfolio company of One Equity Partners, a middle-market private equity firm in North America and Europe focused on transformative mergers and acquisitions in the industrial, healthcare, and technology sectors.