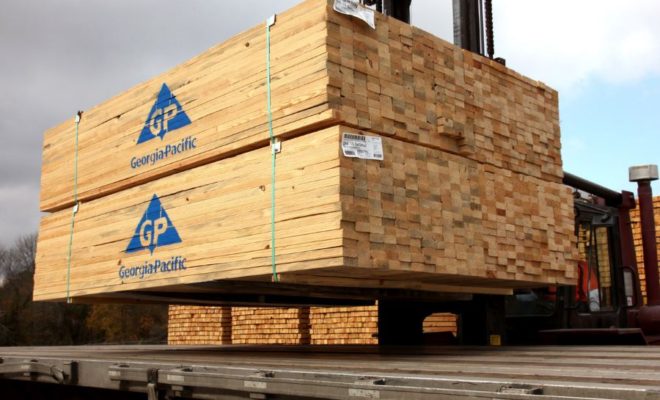 © PRNewsfoto / Georgia-Pacific
Georgia Pacific Plans New Lumber Plant
By /
The company will build a $135 million facility in Warren County, Georgia.
Georgia-Pacific has announced plans to construct a new softwood lumber production facility in Warren County, Georgia. The factory will be adjacent to its lumber mill.
"We have enough property next to our existing mill in Warren County to build a larger facility equipped with the latest in lumber manufacturing technology," said Fritz Mason, vice president and general manager, Georgia-Pacific Lumber.
The $135 million, 340,000-square foot, plant uses the latest technology. The construction is set to start in the summer of 2018, the startup began in 2019.
The company's existing plant located in Warren will remain operational until the completion of the new facility.
Georgia-Pacific will reportedly hire 30 to 40 employees once the new plant's completion. This pushes their workforce in the community to around 150.
"We have a great team at Warrenton and building a new state-of-the-art facility on this site will make it competitive for years to come. The team has earned it," Fritz Mason continues.
The new plant has the capacity to produce three times more than the current one. The current factory has been around since the 1970s.
The company wanted to build the facility because of the technological changes that took place since then.
Georgia-Pacific has more than 7,000 employees in different parts of Georgia. These have created more 21,000 jobs and counting.
Since the mid-2000s, the company has made an investment of around $1.9 billion in Georgia.
Contractors Depot

Leading residential construction supply, & industrial building materials supplier, retail & distributor in Georgia, South Carolina and the surrounding Southeastern US. A family business specializing in architecturally specified construction materials, jobsite service & product knowledge.

Order online at Contractorsdepotinc.com