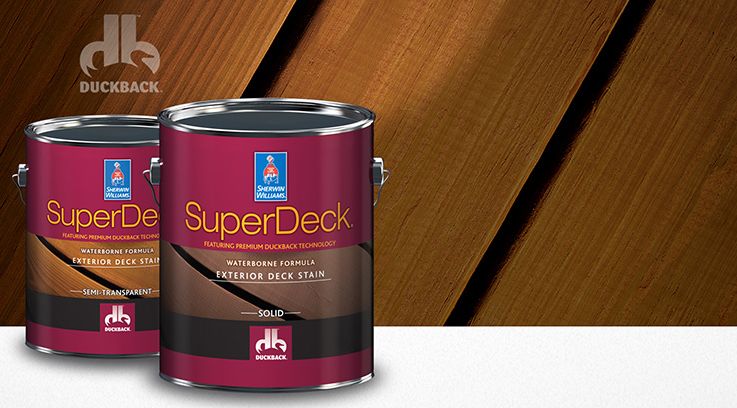 © Photo by Sherwin-Williams / sherwin-williams.com
Sherwin-Williams' SuperDeck Solid Stain now has Cool Feel Color Technology
By /
This technology has the capacity to reduce the temperature of the deck surface to around 20 degrees Fahrenheit.
(CLEVELAND) – Sherwin-Williams' SuperDeck Solid Color Stain now has new color technology called Cool Feel. The formula used is able to reduce the temperature of deck surfaces to approximately 20◦ Fahrenheit.
"This innovation keeps decks cooler for homeowners and their guests, making these spaces even more enjoyable," says Steve Revnew, senior vice president of product innovation at Sherwin-Williams.
The SuperDeck Solid Color Stain is applicable to any type of wood surface whether new or damaged. It is also possible to use it on various types of composites. Apply it on damp surfaces to prepare them for staining in the future.
After application, the stain creates an opaque and scuff-resistant layer. The Cool Feel technology comes in various colors such as acorn brown, clay, dark cedar, iron grey, old brick, and blue granite just to name some of the 20 available.
"SuperDeck Solid Color Stain is perfect for spring deck refinishing projects." Homeowners need the right temperature for certain types of projects. This prevents damage and more costs before and after completion.