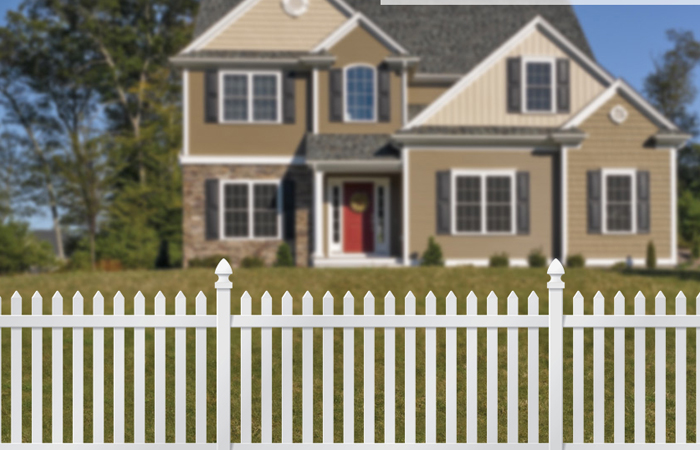 © Photo by CertainTeed / news.certainteed.com
CertainTeed Fence-It™ Allows Homeowners to Visualize their Yard
By /
CertainTeed's new online tool lets Homeowners see how various styles and colors will look in their outdoor living spaces.
(Malvern, PA) – CertainTeed has revealed a visualization tool called Fence-It. This online tool enables customers whether they are contractors or homeowners to visualize how some fencing products will look in yards.
This allows one to determine the style and practical fit of the products they want to purchase and install in their outdoor spaces.
"While fences are a great option for framing up an outdoor living space, many homeowners don't usually view them as decorative," says Doug Mucher, senior marketing manager for CertainTeed Outdoor Living.
Fence-It users have options such as a front yard and back yard setting. They then choose a color, height, a variety of categories like traditional, private, post and rail, contemporary, classic, semi-private, and style to see a model of their chosen parameters.
The tool also shows which fencing is swimming pool compliant, or which one has CertainTeed's WindZone Performance or ColorLast Fade Protection. After rendering, users can save it as a .jpeg file and share it.
"CertainTeed's Fence-It visualization tool will allow contractors to show homeowners the added value that fences can bring to a front or back yard – without having to convince them to spend any of their budget upfront," says Doug Mucher.
This tool allows potential customers to make an informed choice because they get to see the output before making a purchase.
Liberty Cedar

Leading top quality specialty wood products, tropical lumbers & domestic hardwoods, custom milling and flooring, trim packages, timbers and other materials serving Rhode Island, Massachusetts, Connecticut, and Long Island with excellent customer service. Delivery to other areas via common carrier.

Order online at Libertycedar.com