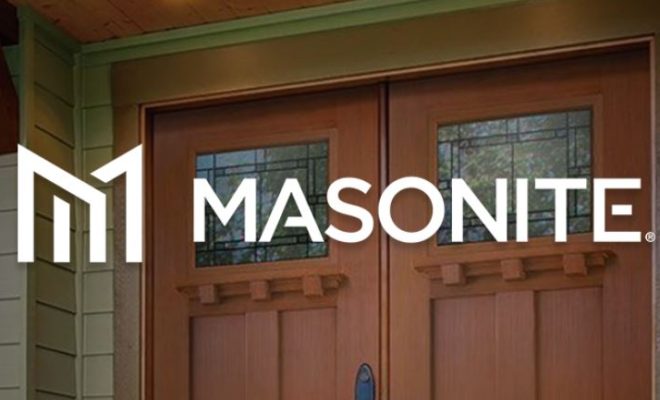 Masonite Collaborates with Ring and Yale on Digital Doors
By /
The collaboration between the companies is expected to result in new door lifestyle and security functionality. Masonite, a door manufacturer and designer, revealed patent-pending technology that integrates power and internet connectivity into residential doors.
Masonite's most significant advance in research and development since the company's founding nearly a century ago, according to the Tampa Florida-based company.
Masonite intends to capitalize on this ground-breaking technology through partnerships with digital doorbell manufacturer Ring and locks and hardware manufacturer Yale Home.
The companies' collaboration is expected to result in new lifestyle and security functionality built into doors, providing homeowners with added value and peace of mind.
Masonite senior vice president and chief innovation officer Cory Sorice said "We believe power and connectivity will create expanded capabilities for homeowners. We're pleased to build relationships with Ring and Yale to transform what people can expect their doors to do, as we continue to innovate and deliver doors that do more."
Ring's founder and chief inventor, Jamie Siminoff, stated "We're excited to be a part of this innovative step forward in smart home connectivity,"
"The seamless integration of our Ring Video Doorbell technology and the Yale smart lock into the Masonite door is an example of how we can add technology in smart ways to make customers' homes work harder for them." Siminoff continued.
Masonite, which was founded a century ago by William Mason, still operates the Masonite Innovation Center (MIC) in West Chicago. The facility is the world's largest private research and development center devoted to doors and door technologies.
"For most people, security and peace of mind start at the front door. We've seen this firsthand at Yale for the last 180 years," ASSA ABLOY's Smart Residential Group U.S. president, Jason Williams, commented.
"As smart security rapidly evolves, it's a logical next step for doors to become directly integrated with the technology themselves. With Masonite and Ring, we look forward to driving this innovation and helping bring about a new era of home security.".