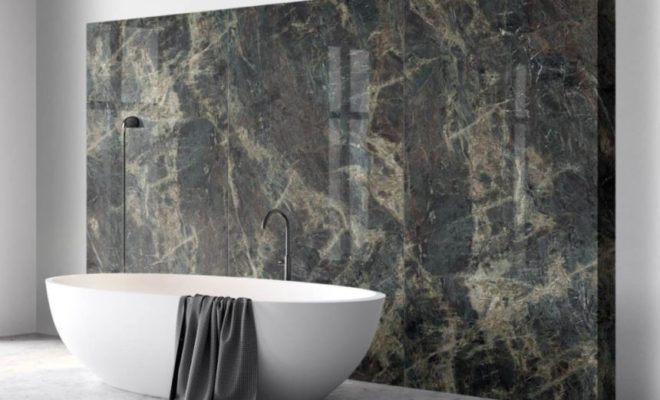 © Photo by Neolith / neolith.com
Neolith to Introduce Six Latest Surfaces in Six-S Collection
By /
Neolith is releasing the Six-S Collection a new collection of sintered stone surfaces.
It starts with the Layla and Himalaya Crystal and will eventually roll out six surface designs.
The collection's name is based on the six of the brand's chosen characteristics: solidarity, sanitary, strong, stylish, sensory, and sustainable.
"As a brand, we are fully committed to the preservation of public health and well-being through the materials we manufacture.
Neolith aims to help create a stronger and more sustainable society, particularly following the impact of COVID-19.
This is what led to the development of Neolith Six-S," said Neolith CMO Mar Esteve Cortes.
The bright Himalaya Crystal draws inspiration from both the mountain range and the salt crystals mined in the area.
It comes in a décor polished or ultrasoft finish.
Customers can buy it in 1/4-, 1/2- and 3/4-inch thicknesses and 126-by-64-inch and 126-by-60-inch formats.
"We felt it was essential to launch a new collection that delivers an uplifting, unifying message, to promote the prospect of brighter days to come, while also making a positive contribution to the new reality in which we are living," Mar Esteve Cortes continued.
Layla draws inspiration from "One Thousand and One Nights". The product is in a dark pattern with white veining derived from the previous Calatorao, Krater, and Nero Marquina models.
It comes in a décor polished or slate finish, 1/4-, 1/2-, and 3/4-inch thicknesses, and in 126-by-64 and 126-by-60 formats.
"The quality and finesse of the Six-S range highlights our unrivaled decoration techniques, including refinement in color, detailing and finish, all achieved via the significant investment, research and development technology behind it," said Cortes.
All of Neolith's surfaces are 100% natural and includes carbon neutral granite materials, glass materials, and natural oxides.
According to the company these are durable and easy to clean.
The other four surface patterns are set for an introduction in the immediate future.
"Our efforts have certainly paid off, and I believe these six distinct and original surfaces truly capture our drive toward producing sophisticated, sustainable and ultra-hygienic surfaces without compromising on beauty and performance," continued Cortes.