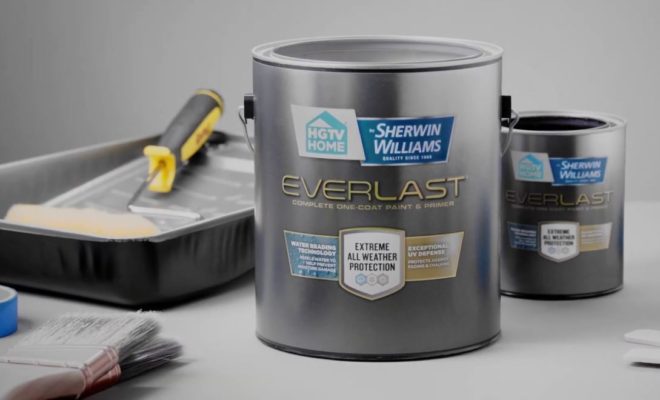 © Photo by Sherwin-Williams / Sherwin-williams.com
HGTV HOME by Sherwin-Williams Introduces Latest Everlast Series with Better Features
By /
HGTV HOME by Sherwin-Williams introduced the latest and better edition of its Everlast Exterior Paint & Primer.
The series now comes with the company's Water Beading Technology.
According to the brand this keeps water away from paint and prevents moisture damage to the house.
"Homeowners committed to outdoor painting projects, especially large projects such as the exterior of their homes, want to know that the time invested will pay off," said Bobby Mikula, product marketing manager for HGTV HOME by Sherwin-Williams.
Users can apply the paint in temperatures at a low of 35 or a high of 90 degrees Fahrenheit.
It is "rain-ready" after an hour, adheres properly to chalky, glossy, or unprimed surfaces.
It also "flexes" to match temperature and seasonal changes to prevent cracks or blisters.
"We kept that in mind when improving Everlast Exterior Paint & Primer, which now includes innovative Water Beading Technology. Everlast's all-weather protection provides a durable finish that resists cracking, peeling, or blistering so homeowners can make their home more than they dreamed it could be," added Bobby Mikula.
Customers can purchase the Everlast Exterior Paint & Primer at Lowe's and comes in a flat, satin, or semi-gloss finish.
Kelly's House & Home

Shop online with Kelly's! Bahamas' largest department store with 16 departments ranging from fine china to hardware, water tanks to bath towels. Whether you're getting married, expecting a baby, painting your house or planting a garden, Kelly's has all you need. And don't forget the toys; we have the best selection in Nassau.

Shop online at Kellysbahamas.com