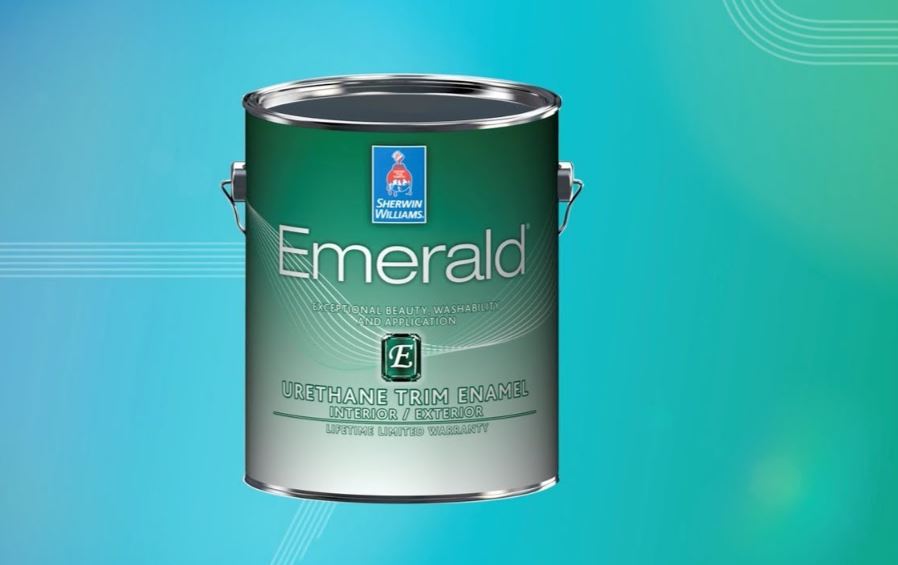 © Photo by Sherwin-Williams / sherwin-williams.com
Sherwin-Williams now has High Hide White Base for Emerald Urethane Trim Enamel
By /
Sherwin-Williams improved the hide, finish and blocking resistance of its product.
"Certain areas in and outside of the home, such as doors, trim, window frames, and cabinets require high performance, durable coating that standard paints cannot achieve," says Rick Watson, director of product information and technical services at Sherwin-Williams.
Sherwin-Williams's Emerald Urethane Trim Enamel recently launched a High Hide White base option for customers. This latest offering has improved durability and hide performance along with first-rate existing characteristics.
The company mentioned that the Emerald Urethane Trim Enamel is more resistant to yellowing compared to its oil-based paints counterparts.
Its features also make it resistant to blocking. The enamel comes in various sheens such as gloss, satin, and semi-gloss.
Users can also apply it on different surfaces such as metal, wood, masonry, and drywall.
"We added these new High Hide White bases to the already high-performing Emerald Urethane Trim Enamel to help protect these surfaces while delivering outstanding flow and leveling for a smooth uniform finish," Watson added.
The High Hide White base comes in a variety of colors and tints for customers who have varying tastes.
The company recommends the product for high-traffic interior and exterior rooms.