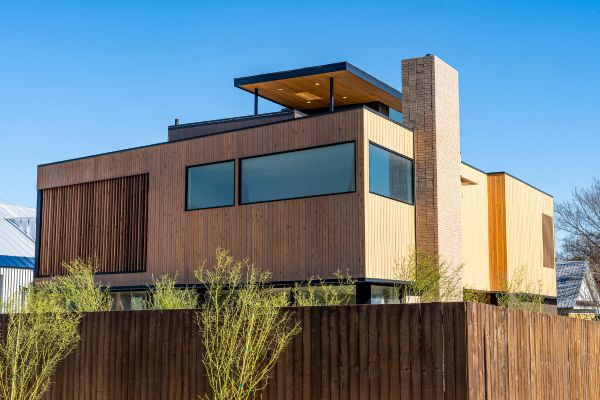 © Joseph Design Build
2022 Austin Modern Homes Tour Features Joseph Design Build
By /
Joseph Design Build, an Austin-based design-build firm that specializes in remarkable luxury houses that enrich the everyday living experience, announced in January that it would be participating in the highly anticipated Austin Modern Homes Tour for the second time.
The 2022 tour, which was forced to take a brief virtual break due to the global COVID-19 epidemic last year, returns to an in-person format on Saturday, February 19th, and showcases a curated collection of the greatest modern residences from across the capital city.
This includes Joseph Design Build's newest luxury property, the beautiful 714 W Live Oak, a guarded residence that will go on the market in February for $3.7 million.
"Joseph Design Build is thrilled to be back for the 2022 Tour" says Thomas Joseph, founder of the firm.
"Our design team deserves all the credit in the world for making 714 W Live Oak a truly special home, and, unlike previous years, any tour-goers that feel a connection with the space have the rare opportunity to potentially make an offer."
The recently built spec home stands on a big corner lot in the heart of the historic Bouldin Creek neighborhood and has various sophisticated design elements, such as floor-to-ceiling window walls in the main living space and a rooftop deck with amazing views of the skyline.
Every inch of 714 Live Oak was designed with comfort and utility in mind, from the built-in elevator to the pool and outdoor barbecue, and these carefully researched choices perfectly represent the refined, systematic approach Joseph Design Build gives to every project.
Participants in this year's Modern Homes Tour will have the opportunity to go into 714 Live Oak with the project's creative team and learn about the Joseph process firsthand.
The 2022 Tour will also feature the work of numerous other important local firms in addition to Joseph Design Build.
Tickets can be purchased through the Modern Architecture and Design Society's website. Visit www.jdbatx.com to discover more about Joseph Design Build and the 714 Live Oak project.
Kelly's House & Home

Shop online with Kelly's! Bahamas' largest department store with 16 departments ranging from fine china to hardware, water tanks to bath towels. Whether you're getting married, expecting a baby, painting your house or planting a garden, Kelly's has all you need. And don't forget the toys; we have the best selection in Nassau.

Shop online at Kellysbahamas.com