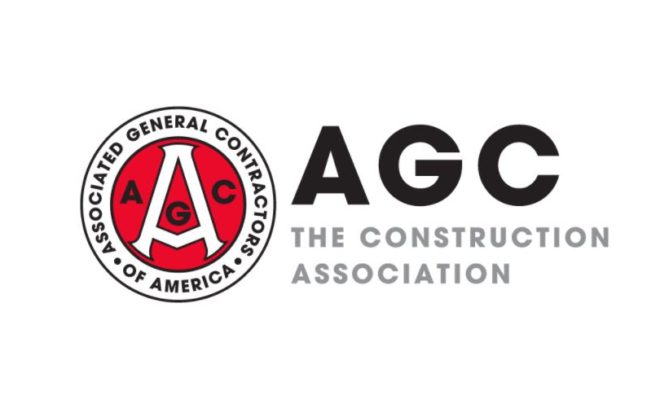 © Associated General Contractors of America (AGC)
AGC Survey: Nearly 80% of States have Construction Levels Below Pre-pandemic
By /
The construction industry appears to be hurting in more ways than one, but the Associated General Contractors of America (AGC) sees some bright spots in the 2021 Workforce Survey.
"This year's results show an odd paradox," The AGC's CEO, Steve Sandherr, stated.
"On the one hand, construction firms are experiencing pre-pandemic levels of workforce shortages. At the same time, many construction firms are dealing with the impacts of delayed or canceled projects, suffering from construction materials shortages, delivery delays and lagging demand."
AGC conducted a virtual conversation with Autodesk to assess the state of the construction labor market using data from their Workforce Survey.
The yearly poll revealed how the ongoing epidemic is affecting the construction industry and the availability of workers to hire.
Sandherr also expressed confidence about the situation regaining some stability.
According to him, many of the issues confronting contractors are the product of regulatory reactions to the pandemic rather than regular market conditions.
"Once the pandemic wanes and policies that have kept people from seeking employment expire, demand for construction is sure to rebound and the labor pool is likely to expand," Sandherr added.
During the discussion, Ken Simonson, the association's chief economist, stated that nearly nine out of ten enterprises (88 percent) are suffering project delays, with 75 percent of these firms citing delays owing to extended lead times or supply shortages.
Furthermore, 57 percent report delivery delays.
"Sixty-one percent of firms said their projects are being delayed because of workforce shortages among their teams or those of their subcontractors," he said. "Delays due to the lack of approvals or inspectors or an owner's directive to halt or redesign a project are each cited by 30% of contractors."
Simonson also addressed the labor crisis that is wreaking havoc on so many businesses.
"Eighty-nine percent of firms that are seeking to fill hourly craft positions report having a hard time doing so. And 86% of firms seeking to fill salaried positions are also having a hard time."
"There are two main reasons so many firms report having trouble finding workers to hire. The first is that 72% of firms say available candidates are not qualified to work in the industry due to a lack of skills, failure to pass a drug test, etc. And 58% of respondents report that unemployment insurance supplements are keeping workers away."
According to the poll, several construction firms are attempting to alleviate labor shortages.
Simonson said that 37% have participated in career-building programs at the high school, collegiate, or career and technical levels, and 31% have included online methods, such as Instagram live, to better interact with younger applicants.
Others hired a staffing agency.
"Roughly a quarter say they have partnered with government workforce development or unemployment agencies, or used software to track vacancies and job applications.Almost one-third of firms report they have increased spending on training and professional development. Twenty-six percent have lowered hiring standards, while 24% have increased the use of virtual learning programs to supplement training efforts."
Allison Scott, Autodesk's director of construction, thought leadership, and customer marketing, also voiced optimism about the industry's future.
"Although we are still in the midst of a labor shortage, it's really promising to see the industry branching out in new ways and investing in hiring, training, professional development and technology, and I think it indicates a cultural shift in construction that can pay dividends in the long run," Scott said.
Sandherr also addressed people in public service, urging the federal government to spend more on career training.
"The federal government currently spends only one dollar on career training for every six dollars it puts into college prep," he said.
"That is $120 billion a year for colleges and only $20 billion a year for career training, despite the fact only one in three jobs requires a full college degree. This funding gap for career training is one of the main reasons so many contractors have a low opinion of the current pipeline for preparing new craft construction professionals."
He also stated that government officials should abandon their efforts to pass the PRO Act, and that AGC is "fully engaged in urging House officials to quickly pass the bipartisan infrastructure bill."