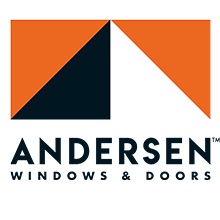 © Andersen
Andersen Extends Product Options for the 400 Series with the Introduction of Contemporary Profiles
By /
The most popular windows from Andersen, are now more modern than ever.
Andersen has the best assortment of contemporary windows and doors, according to a recent study of homeowners.
Andersen Windows is expanding its historical 400 Series casement to include a contemporary profile option, offering clean, uncomplicated profiles to fit the latest in current design trends and providing clients with even more customization possibilities, extending the company's industry leadership.
"You can now create a more contemporary look with our most popular windows," Grant Davis, senior vice president and general manager of Andersen's residential and commercial pro division said.
"Homeowners already look to Andersen for selection of contemporary windows and doors, and with this new offering; we've added a new, clean stop-design to our best-selling 400 Series line, making it easier than ever to achieve a more modern look."
What is now known as the brand's 400 Series casement has been one of the brand's most popular and longest-standing items since its beginnings in the 1960s.
The casement has been refined over time via constant innovation, with the new contemporary stop being Andersen's most recent design enhancement.
The 400 Series windows are made of wood and come in a variety of sizes, hardware, finishes, and grille patterns.
They combine performance with style.
With its dedication to workmanship and quality, Andersen demonstrates its industry experience.
The trend is being reinforced by both design and construction specialists. Contemporary design is still the most popular home décor style among homeowners.
"Modern window design continues to grow in favorability each year, but we know our customers all have their own individual styles.
The new profiles give homeowners the flexibility to choose a style that best fits their needs while selecting a high-performance product," Davis said.
The new contemporary stop option, which is available on all 400 Series casements, awning, and picture windows, offers an updated contemporary stop, grille profile, and hardware design, adding on Andersen's comprehensive array of solutions designed to help bring modern visions to life.