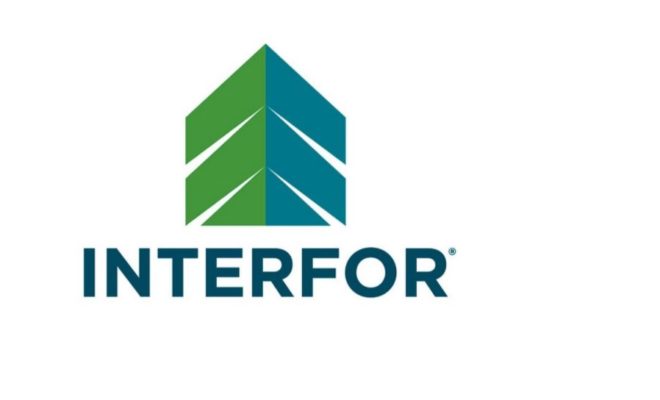 © Interfor Corporation
Canada's Interfor Acquires 4 Georgia-Pacific Sawmills in the United States
By /
Interfor, a Canadian lumber producer, has agreed to buy sawmill operations in Bay Springs, Mississippi, DeQuincy and Fayette Louisiana, and Philomath Oregon from Georgia-Pacific Wood Products and GP Wood Products.
The $375 million purchase price, which includes working capital, will be paid entirely with cash on hand.
According to the company, the sawmill operations complement Interfor's existing platforms in the United States' south and northwest. Interfor said, the acquisition will support accelerated growth and position the company to benefit from robust market conditions.
"This acquisition enhances Interfor's growth-focused strategy as a pure-play lumber producer, and provides significant economies of scale given the complementary geographic fit with our existing U.S. operations," Interfor's president and CEO, Ian Fillinger, stated in a press release.
"We're excited to acquire these high-quality assets as part of our balanced approach to capital allocation to drive shareholder value."
The acquired sawmill operations have a total annual lumber production capacity of 720 million board feet, and the sawmills in Bay Springs, Fayette, and Philomath are currently operating on a full-shift basis.
The DeQuincy sawmill has an annual capacity of 200 million board feet and was idle during the COVID-19 pandemic in May 2020.
Interfor is currently evaluating its DeQuincy mill strategy and options, including restart plans.
Following the acquisitions, Interfor's total annual lumber production capacity will increase to 3.9 billion feet on a pro-forma basis in Burnaby, British Columbia. Interfor's 3.9 billion board feet capacity will be based in the United States and will be exempt from softwood lumber duties.
The company's production capacity in the United States South will increase by 500 million board feet to 2.2 billion, while production capacity in the United States Northwest will increase by 220 million to 770 million board feet.
In the first quarter of 2021, the sawmill operations, excluding the DeQuincy sawmill, generated $53 million in EBITDA.