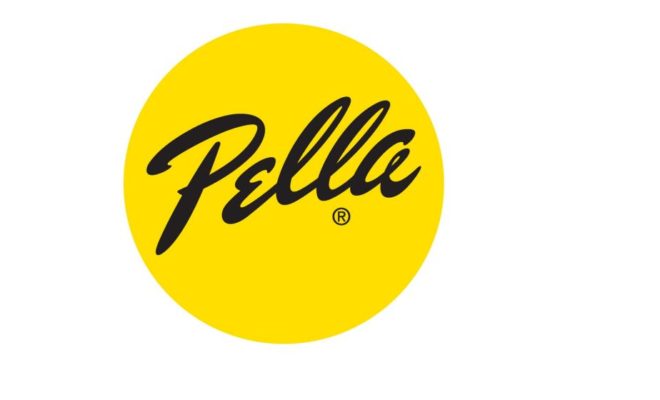 © Pella Corporation
Pella Launched An E-commerce Website
By /
Transparency in online pricing is a major issue for window and door buyers today. According to homeowners, not knowing the price is a major impediment to continuing the online purchase journey.
Pella continues to lean into a connected customer experience, with an industry-leading network of more than 200 showrooms nationwide.
Homeowners in select markets across the country can now view pricing and purchase replacement windows and patio doors from the comfort of their own homes.
Pella Corporation today announced the launch of e-commerce capabilities on Pella.com.
The company is the first national window and door manufacturer to allow customers to completely customize their product, view pricing, and purchase windows and patio doors online.
"Our customers wanted a path for online purchase, and we're delivering that by bringing e-commerce to our category. This is the fastest way to customize a window and have it delivered directly to the homeowner. No other company in our category is doing this," said Emily Videtto, Pella Corporation's Chief Marketing Officer.
Pella is investing in the growing market of homeowners who want to control their own purchasing experience.
According to a recent Pella study, 47 percent of customers looking for windows and doors would consider purchasing them online, making a strong case for this direct-to-consumer model.
Pella is beta-testing its Elastic Path-powered e-commerce offering to ensure that it meets customer expectations before launching it nationally.
The online service is now available in the following countries:
Cedar Rapids, Iowa
Davenport, Iowa
Waterloo, Iowa
Chicago, Illinois
Cincinnati, Ohio
Dayton Ohio
Detroit, Michigan
Grand Rapids, Michigan
Green Bay, Wisconsin
Indianapolis, Indiana
Minneapolis, Minnesota
Pella's collection of wood and vinyl windows and doors is now available to homeowners in those markets.
In 2021, the majority of the company's product lines will be available for purchase online.
Homeowners will be able to filter their options based on material type, product line, and price range.
Additional features and options, such as professional in-home measurement verification and Pella Certified installation, are planned for the future.
To begin, homeowners simply go through the process of customizing their window with the features and options they desire and then create an account upon checkout.
A variety of useful tools are available online to assist in measuring and selecting the appropriate windows for their project.