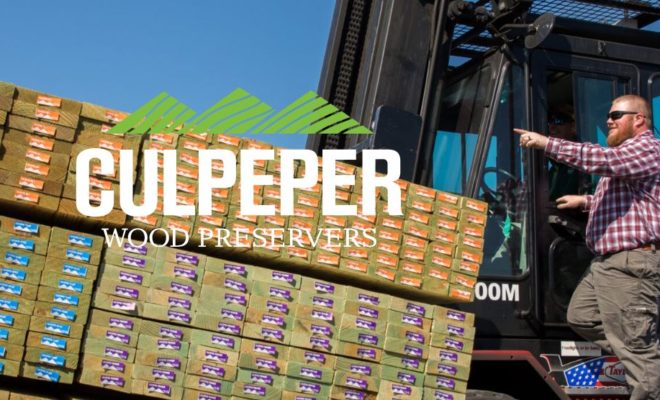 © Culpeper Wood Preservers
Culpeper Wood Preservers Acquires a Maryland Treatment Plant
By /
Eden Wood Preserving and Coastal Wood Industries in Fruitland, Maryland, have been acquired by Culpeper Wood Preservers.
Culpeper of Fruitland will be the name of the new location.
Culpeper Wood Preservers now has 12 treating plants and 1 column manufacturing facility within its footprint as a result of the acquisition.
"We are excited about this opportunity and addition to our company. Culpeper of Fruitland will primarily treat wood for our marine division allowing us to add to our portfolio of products and customers," Jonathan Jenkins, President of Culpeper Wood Preservers said.
"As our company grows our focus still remains on the partnerships we have forged with both our vendors and customers."
Culpeper Wood Preservers grew from a single location in Culpeper, Virginia, in 1976.
Today, the company employs over 600 people and is a leading manufacturer of pressure-treated products for the residential, commercial, industrial, and marine markets.
Culpeper Wood brand name products are only available from lumber dealers in the Mid-Atlantic, Northeast, Mid-West, and Southeast.
A.W. Graham Lumber LLC

Home of Dirt Cheap Prices! Shop for quality dimensional lumbers, spf framing lumber, stud and precut framing, syp lumber, lumber treated, Osb, advantech, zip and blue plus,, lumber pine and knotty pine, pine patterns, Fencing, fence post, fence boards, cargo containers, steel rebar and shapes, columns post and railing, kitchen cabinets, vinyl sliding, hardwood flooring, & other quality home improvement materials at the lowest price.

Shop online at Grahamlumber.com