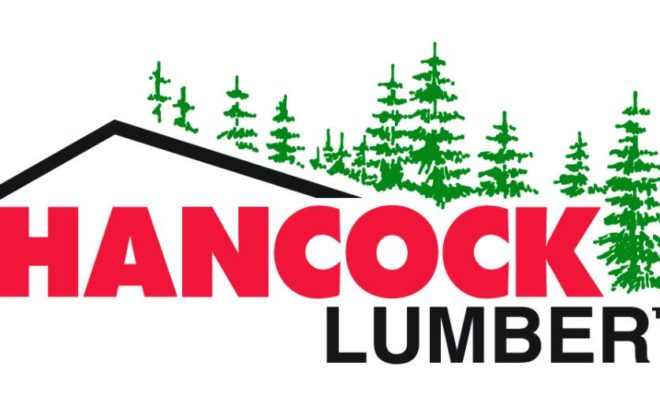 © Hancock Lumber
Hancock Lumber Plans to Acquire Winnipesaukee Lumber
By /
Hancock Lumber announced its intention to acquire Winnipesaukee Lumber, an independent, family-owned building materials supplier based in Wolfeboro, New Hampshire.
Hancock stated that the two firms want to collaborate in the next months to ensure a smooth transition for staff and consumers, with a tentative closure date of November 1.
The deal's financial specifics were not disclosed.
"I'm personally thrilled to welcome Winnipesaukee Lumber into the Hancock Lumber family," Hancock Lumber CEO Kevin Hancock said in a prepared statement. "Dick and Dianne Quinby have made an incredible contribution to the lumber industry in both New Hampshire and Maine since Dick began his career in 1959. It's an honor to build off their legacy. Our team could not be more excited about this acquisition for the long-term benefit of both companies."
For strategic and cultural reasons, Hancock Lumber believes Winnipesaukee Lumber is a "great fit."
According to Hancock, both organizations are focused on contractor sales, high-quality products, and individual service, and the Winnipesaukee facility complements Hancock's current facilities in North Conway, New Hampshire, Bridgton, Maine, and Kennebunk, Maine.
In terms of employee-led teams and individualized customer experiences, Hancock believes Winnipesaukee Lumber's family business culture aligns with his beliefs and goals.
"To have Dick and Dianne's trust and confidence that Hancock Lumber is the right partner to carry on their family's legacy means everything," Paul Wainman, president and CFO of Hancock, stated.
"Any strategic opportunity we entertain must be a cultural fit first, and this partnership is no exception."
Hancock Lumber has made its second acquisition in 2021, following the purchase of Lapointe Lumber in May. In August 2020, the dealer will also establish a new lumberyard and kitchen design showroom in Saco, Maine.
Hancock Lumber is a seventh-generation, family-owned company that was founded in 1948.
The dealer owns and runs 11 lumberyards, nine kitchen design shops, three sawmills, truss and wall panel production plants, and a timberland firm.
Contractors Depot

Leading residential construction supply, & industrial building materials supplier, retail & distributor in Georgia, South Carolina and the surrounding Southeastern US. A family business specializing in architecturally specified construction materials, jobsite service & product knowledge.

Order online at Contractorsdepotinc.com