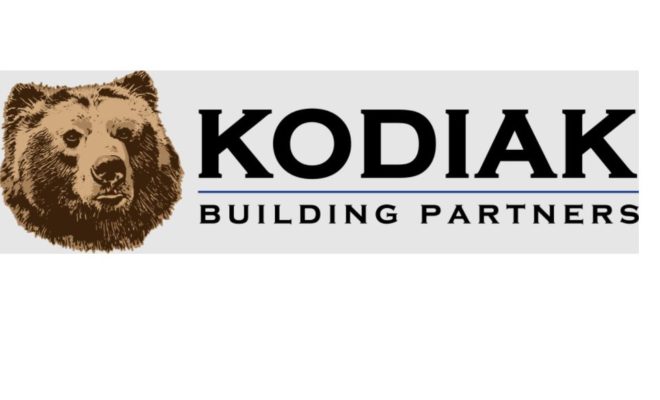 © Kodiak Building Partners
Kodiak Building Partners Acquires Carl's Building Supply
By /
Carl's Building Supply has been acquired by Kodiak Building Partners.
Carl's, which was founded in 1947, services the lumber and hardware needs of builders and homeowners in the wider Olympic Peninsula region in Western Washington.
Lawrence Johnson, Carl's owner, will remain engaged within the company following the takeover, as will Tom Rider, Carl's Building Supply president. Rider will be in charge of the whole business as well as the long-term strategy.
Carl's Building Supply will join the Kodiak retail lumber and gypsum group and report to Pat Flood, executive vice president of the Kodiak retail lumber and gypsum group.
Kodiak Building Supply CEO Steve Swinney stated that the Carl's Building Supply team will complement Builders Alliance and Frontier Building Supply, which are already part of Kodiak's portfolio in Washington.
"It's clear that this visionary company, with its proven track record, will fit perfectly with Kodiak's decentralized operating philosophy and will contribute to making us all better as they share best practices and successes," Swinney stated.
"Carl's, in turn, will be able to benefit from the scale and resources that a larger organization can provide. Despite the significant shrinkage in lumber commodity prices, we remain very bullish on the market that Carl's serves and the Pacific northwest area in general."
The partnership with Kodiak, according to Johnsons, "ensures that the next 75 years are in safe hands, both for our family of employees and our robust home building community."
"I've been thinking about joining forces with a larger company for a while now," Johnson said in a press release statement.
"After passing on a few other opportunities, I felt that Kodiak's culture would be the right match for Carl's. I am certain that my employees, community, and customers will be pleased."
Carl's Building Supply's 8-acre single location primarily provides custom builders with frame materials, doors and windows, hardware and equipment, and roofing items.
Kodiak Building Partners is headquartered in Highland Ranch, Colorado, and has nearly 90 locations in Arizona, California, Colorado, Delaware, Florida, Idaho, Illinois, Indiana, Kansas, Maryland, Massachusetts, Michigan, Minnesota, Nebraska, New Hampshire, North Carolina, Oregon, Texas, Washington, Wisconsin, and Wyoming.