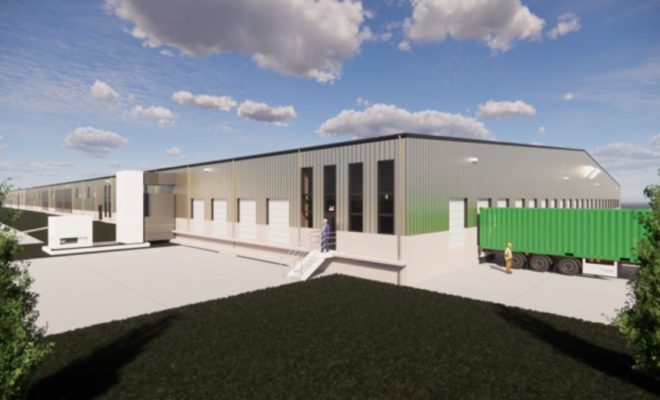 © MI Windows and Doors New Building Expansion Rendering
MI Windows to Expand Its Pennsylvania Manufacturing Facility; Create Nearly 100 New Jobs
By /
MI Windows and Doors, a manufacturer of vinyl, aluminum, and fiberglass windows and doors, has begun construction on a 90,000-square-foot addition to its Gratz Pennsylvania facility.
The project, which is expected to generate nearly 100 new local jobs, is expected to be completed in early 2022.
MI stated that the expanded facility will include two more vinyl window production lines, a new automated glass room, and a training center.
According to MI, the expansion will also include a number of enhanced safety features, such as separate parking areas for team members and trucks, as well as dedicated pedestrian and forklift lanes within the facility.
In a news release, MI CEO Matt DeSoto stated, "The building industry is growing and we're excited to be part of that growth. This project creates a better environment for our team while increasing our production capacities so we can continue providing our customers with the windows, doors, and value-added services they need."
MI Windows and Doors operates ten manufacturing plants in Pennsylvania, Texas, and Arizona, producing products for both new construction and replacement markets.