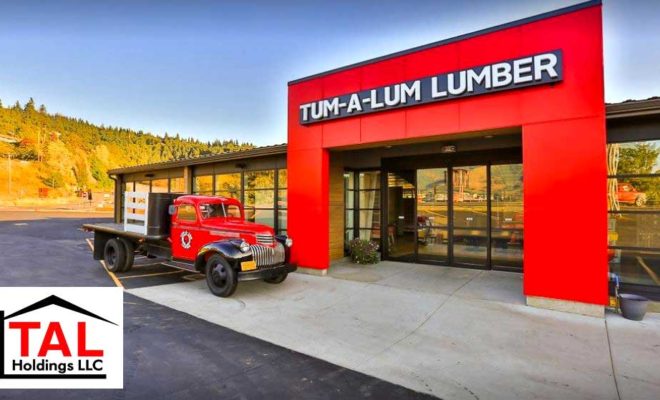 © TAL Holdings LLC / Vancouver WA
TAL Holdings Expands to Idaho, Montana; Acquires 4-Unit Badger Building Center
By /
TAL Holdings has reached an agreement to acquire Badger Building Center, a four-unit dealer with locations in Post Falls, Idaho, Sagle, Idaho, Bonners Ferry, Idaho, and Kalispell, Montana.
Badger Building Center will begin operations as part of the TAL family of companies on June 7, 2021, following a transition period.
"It is exciting to expand into the new markets of Idaho and Montana. Badger is a strong company and will be an excellent beachhead for us as we grow into this new geography," Dave Dittmer, CEO of TAL, stated.
"We will continue to support the legacy of the Badger family by operating under the Badger Building Center name as a division of TAL Holdings."
Mike and Sandy Badger founded the Badger Building Center in 1983. Lee Badger, the son of Mike and Sandy, and his wife Kim currently own and operate the company.
"The culture and operating philosophies of Badger Building Center and TAL Holdings are very similar. That was a key reason for us to align our company with TAL," Lee Badger, the owner, also commented.
"Coupling the resources and market strengths of each company will be profitable for both organizations."
Badger and his team will work alongside the TAL organization to manage and operate the Badger locations on a daily basis.
"This acquisition is ideal for TAL. We enter a new strategic market, Badger supports our expansion criteria, and it helps us diversify from our Oregon and Washington base," Dittmer said.
"Idaho and Montana have been on our radar for a while. It is great to enter these new markets through the Badger Building Center company."
TAL Holdings, based in Vancouver, Washington, had six operating divisions prior to the acquisition: Tum-A-Lum Lumber, Marson and Marson Lumber, Browne's Home Center, Gerretsen Building Supply, Lake Chelan Building Supply, and Mount Vernon Building Center.
All six divisions offer a diverse range of building materials and services to contractors and homeowners.
Lake Chelan Building Supply was acquired by TAL Holdings in March 2020, and Mount Vernon Building Center was acquired by TAL Holdings in April 2021.
Tum-A-Lum Lumber serves the Hood Driver, The Dalles, and Pendleton markets in Oregon; Marson and Marson serves the Leavenworth, Wenatchee, and Cle Elum markets in Washington in addition to Chelan; Browne's Home Center serves the San Juan Islands of Washington; Gerretsen Building Supply serves the Roseburg Oregon, market; Lake Chelan Building Supply serves customers in Mason, Washington, and Chelan, Wash.; Lake Chelan Building